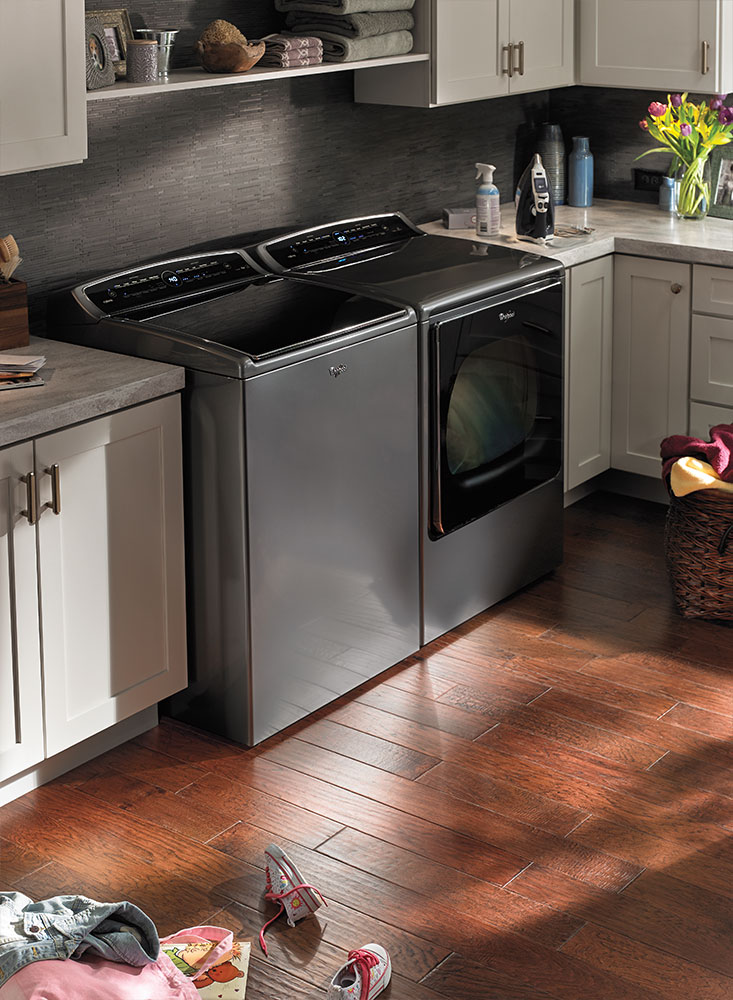 PURPOSEFUL INNOVATION


Whirlpool Corporation innovates to make people's lives better. We focus on our consumers so our products deliver innovation that matters — great new products people want and need.
---
When Whirlpool brand designed its next generation of top-load laundry for North America, the team looked at unmet consumer needs. The result is an offering of ultra-quiet machines with flawless fabric care consumers can rely on and features that take out the guesswork. From protecting colors and helping to prevent damage caused by over-drying, to eliminating the need to pretreat stains or repeat dry cycles, the Cabrio laundry pair makes cleaning a snap.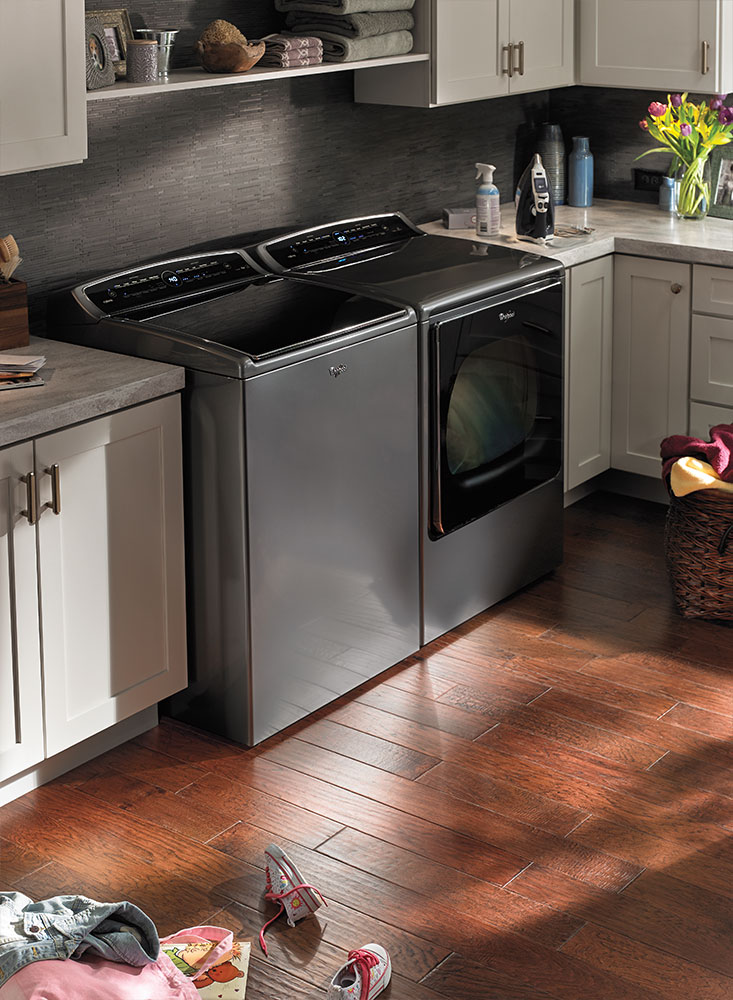 QUIET INNOVATION
With a new slow-close lid and ultra noise-reduction technology, the Cabrio laundry pair is designed to keep operational noises inside the machine and out of the laundry room.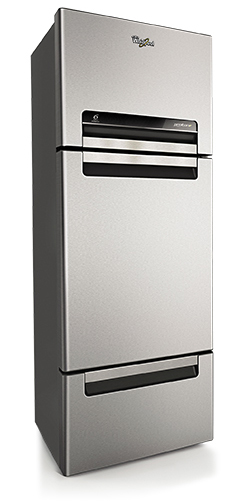 Whirlpool brand Protton World Series refrigerators help consumers in India keep produce fresh longer. The three-door format features a bottom drawer, called the Active Fresh Zone, for fruits and vegetables. The Protton refrigerator's Air Boosters offer customized cooling zones to maintain optimum freshness.
---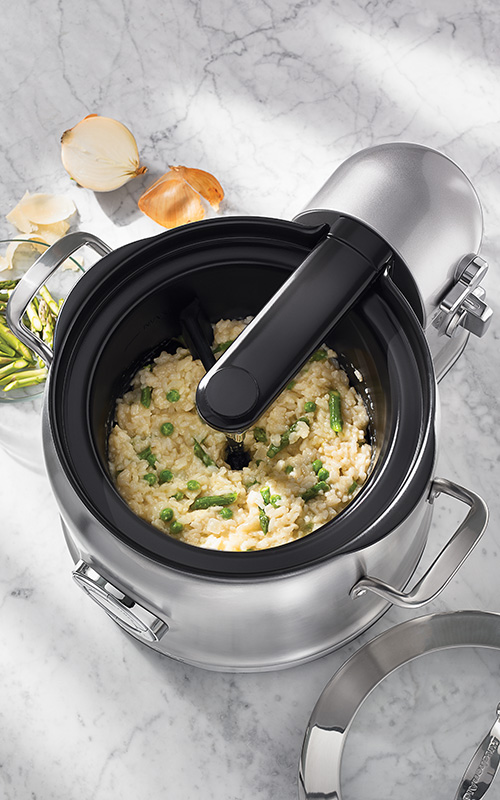 SMART INNOVATION


Our purposeful innovation saves consumers time.

---
The KitchenAid Multi-Cooker makes gourmet cooking simple with 10 settings, including risotto, sear, sauté, yogurt and steam. Paired with a stir tower, it can mix, flip and stir ingredients, freeing consumers for time with friends and family.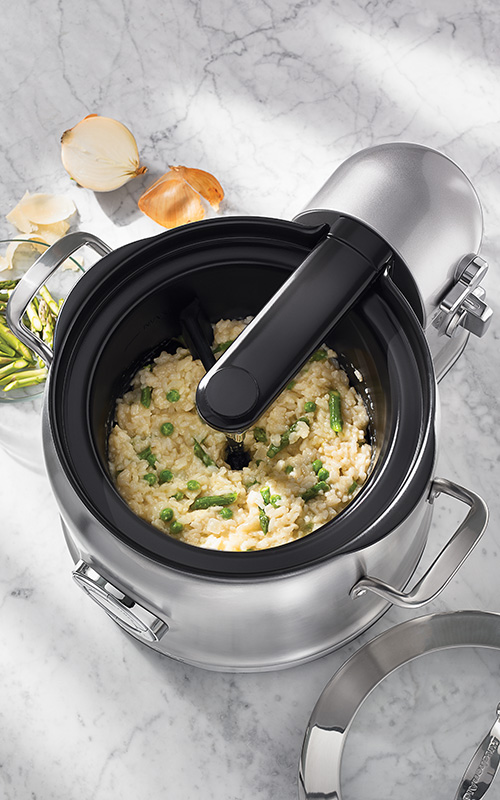 In EMEA, Bauknecht Ultimate NoFrost refrigerator-freezer monitors conditions inside the refrigerator — temperature and moisture are maintained at ideal levels. The Zero® BioZone can be activated, protecting meat and fish at temperatures close to freezing.

Boasting the multi-functionality to prepare entire dishes, the KitchenAid Artisan Cook Processor is revolutionizing Australian and European kitchens. With 12 modes, including frying, steaming, chopping and kneading, it's like having a sous chef in your home.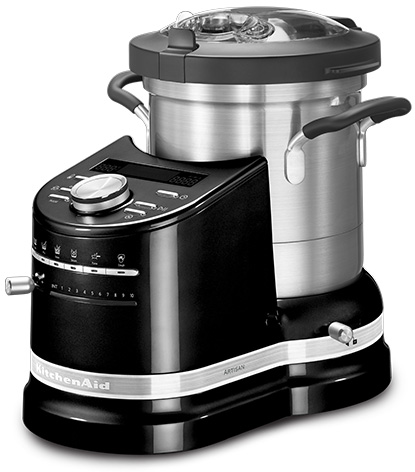 Award-Winning Innovation
The KitchenAid Artisan Cook Processor was recognized as the winner of the European "KitchenInnovation of the Year® 2015" Golden Award — Best of the Best in the categories of functionality, design and innovation.