Brands We Love
Learn about our brand portfolio
Diverse Brands Make Us One Of A Kind
We're proud that our brands have become a familiar backdrop for so many quality memories. Because it's your family life that inspires our family of brands. From cooling to cleaning and preheating to reheating, we believe you should be able to express yourself anywhere in in the home. Our strong portfolio allows you to team up with distinct brands designed for your specific needs and budget. Each brand has spent decades developing a personality that complements the character in your home. Be confident knowing that when you invite any of our brands into your living space, each gets right to work and keeps your life running smoothly for quite some time.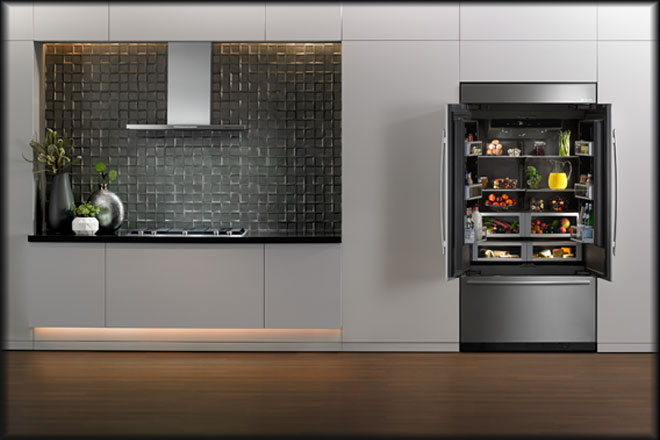 JENN-AIR BRAND

Since the introduction of the first self-ventilated cooktop in 1961 and downdraft ventilated range in 1965, Jenn-Air brand has consistently grown its reputation as a technology and design innovator. Its selection of style options includes two distinct stainless steel collections and a cutting-edge Floating Glass finish in black or white. From downdraft cooktops, wall ovens and professional style ranges to dishwashers, refrigerators and such entertaining essentials as warming drawers, built-in ice machines and wine cellars, Jenn-Air brand offers a complete line of major kitchen appliances.
KITCHENAID BRAND

Since the introduction of its legendary stand mixer in 1919 and the very first dishwasher in 1949, KitchenAid brand has built on the legacy of these icons to create a complete line of products designed for cooks. Today, the KitchenAid brand offers virtually every essential for the well-equipped kitchen with a collection that includes everything from countertop appliances to cookware, ranges to refrigerators, and whisks to wine cellars. Cook for the Cure®, the brand's partnership with Susan G. Komen®, is now in its 13th year and has raised more than $10 million to help find a cure for breast cancer.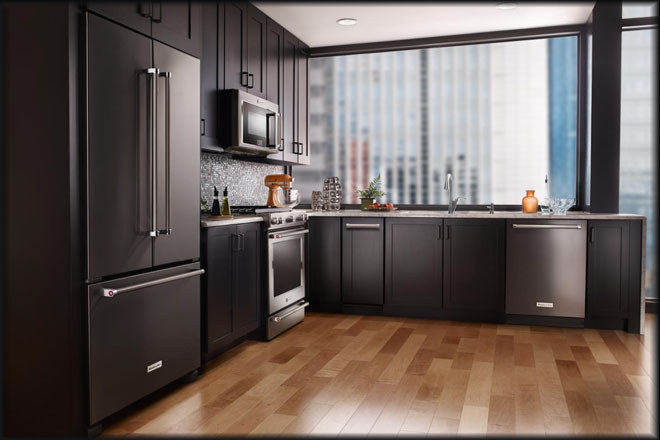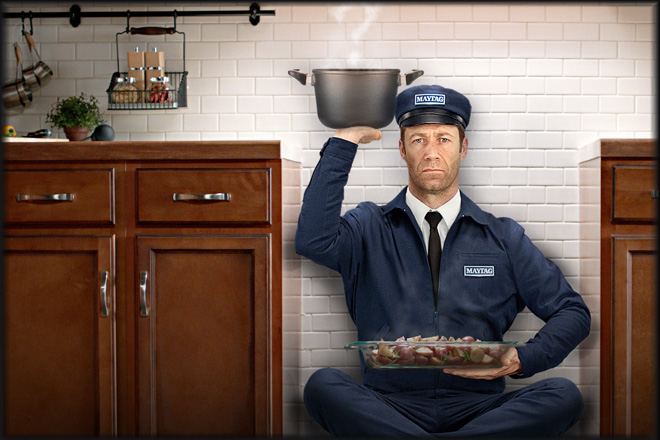 MAYTAG BRAND
What's Inside Matters®

When you bring a Maytag® brand appliance into your home, there's a little something extra inside. Tough, hard-working American dependability. Give Maytag brand your crustiest plates, filthiest laundry stains and a trunk full of groceries to chill down and cook up. No matter how tough the task is, there's no need to worry. Maytag brand has got you covered with a 10-year limited parts warranty on every new appliance they make. That's a whole decade of cleaning, chilling, grilling and stain killing. Because dependability is what Maytag brand does.
WHIRLPOOL BRAND
Every day, care™

Whirlpool® believes the simple acts of care we give, day in and day out, have the power to change the world. And because Whirlpool brand truly believes this, it designs appliances that sense and adapt to the way your family lives. The brand has thoughtfully balanced the latest technology with features that exceed expectations and help you better care for your family, every day. And as your needs continue to transform, Whirlpool brand will be right there—growing and changing with you.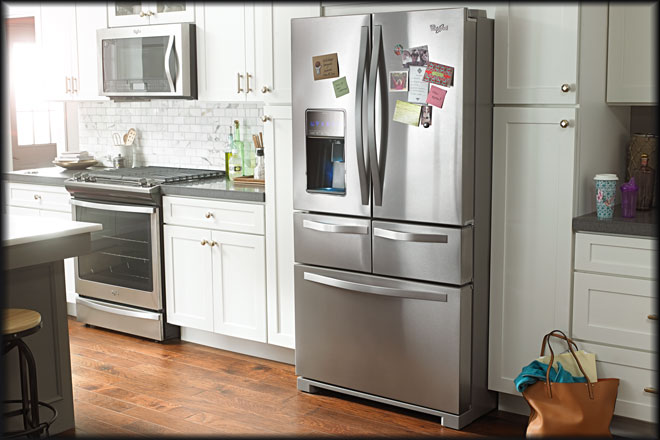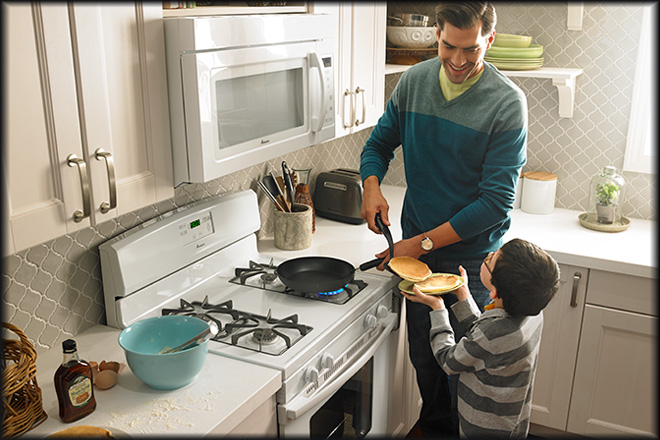 AMANA BRAND
Since 1934, Amana brand has been a pioneer of tried, true and traditional home appliances. From being the first to market an upright freezer for home use to the first side-by-side refrigerator, Amana brand has delivered over 80 years of quality—a mission that continues to this day. We proudly serve our hardworking and value-conscious customers with appliances that are priced right and easy to use. It's the core of our "just right" values. And because your comfort is always our top priority, we focus only on what's essential, convenient and familiar: so that you can maintain your daily routine without interruptions.
BAUKNECHT BRAND
Mehr als Technik

With its German claim 'Mehr als Technik' which translates as "beyond technology," the Bauknecht brand covers markets from Europe to Asia. For the past 95 years, the brand has been committed to its founder's goal of making housework and everyday life easier by supplying intelligent technical solutions. Bauknecht appliances appeal to customers with their contemporary distinctive design, high quality materials and by always offering a touch of prestige.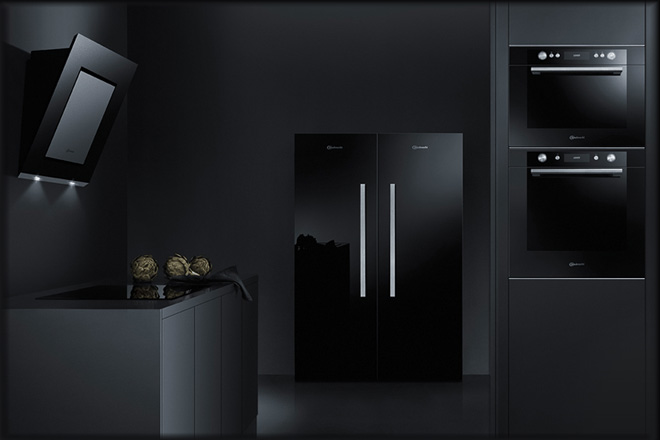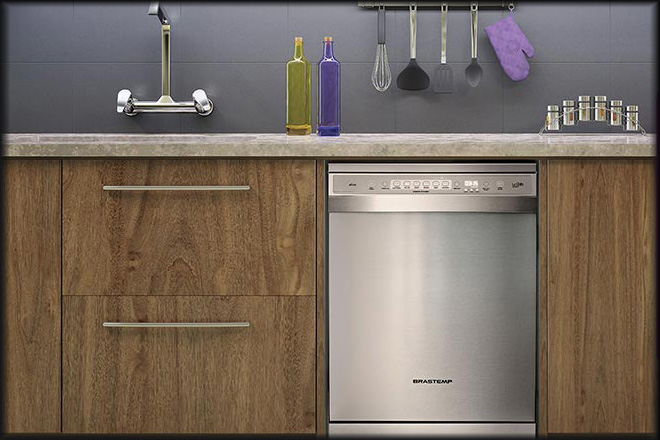 BRASTEMP BRAND
É assiiim… uma Brastemp

It's no coincidence that Brastemp brand is one of the most recognized and loved brands in Brazil. For more than six decades Brastemp brand has been creating innovative products designed to surprise and give more freedom to the people. The brand introduced the first automatic washer and frost-free technology to the lives of Brazilians. The You line became the country's first line of customizable home appliances, and the Retro line carried on the success story of the brand. Maxi Inverse and Side Inverse refrigerators brought connectivity to the kitchen, showing that Brastemp brand continues to guide the market with relevant innovations inspired by the needs and desires of consumers.
CONSUL BRAND
Bem Pensado

After more than 60 years of creative ideas, Consul brand is present in more than half of Brazilian homes. The brand offers appliances that integrate modern appeal with ease of use. As a creative partner in the home, Consul brand values well-thought ideas and uncomplicated solutions. It's led them to innovate kitchen products with Botão Controle Fácil (Easy Button Control), which automatically adapts cooking time to prepare different food. And the refrigerator Geladeira Bem Estar (Wellbeing Refrigerator) with a drawer Horta em Casa (House Garden), which preserves vegetables for twice as long. Consul brand's passion for improving lives also extends beyond the home. They founded the Instituto Consulado da Mulher (Women's Consulate Institute), which has helped over 32,000 women across Brazil.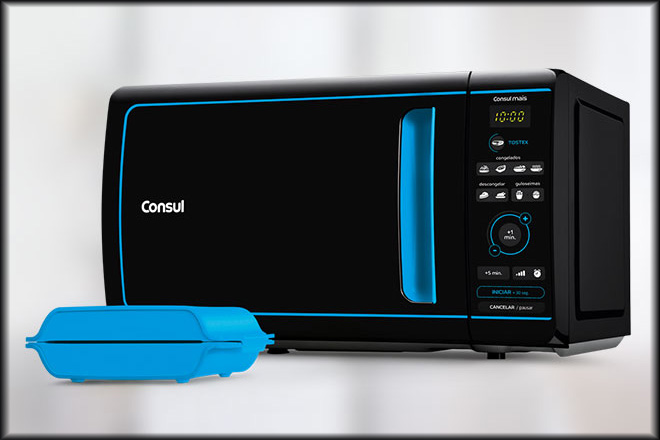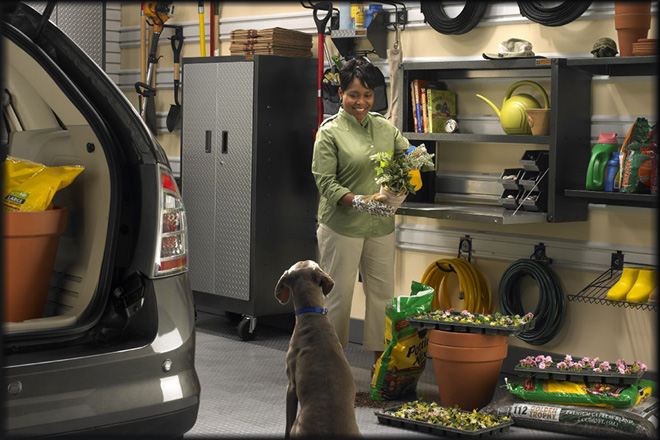 GLADIATOR BRAND

Gladiator by Whirlpool is the leader in garage and household organization and storage systems, delivering innovative solutions that allow homeowners to reclaim space in ways that suit their needs, lifestyles and design aesthetic. Gladiator brand offers pre-assembled and ready-to-assemble lines of modular workbenches, cabinets, wall systems, shelving, tool storage, appliances and flooring. Gladiator brand products can be found at select local dealers, home improvement stores or at GladiatorGarageWorks.com.
AFFRESH® CLEANING PRODUCTS

Affresh® cleaning products are formulated to help keep appliances operating at peak performance. First introduced in 2007, the product portfolio has evolved into a line of specialty appliance and surface cleaners that include washer cleaners, dishwasher cleaner and products to help clean everyday kitchen food spills and leave your appliances sparkling. Affresh® Cleaners can be found at most major retailers.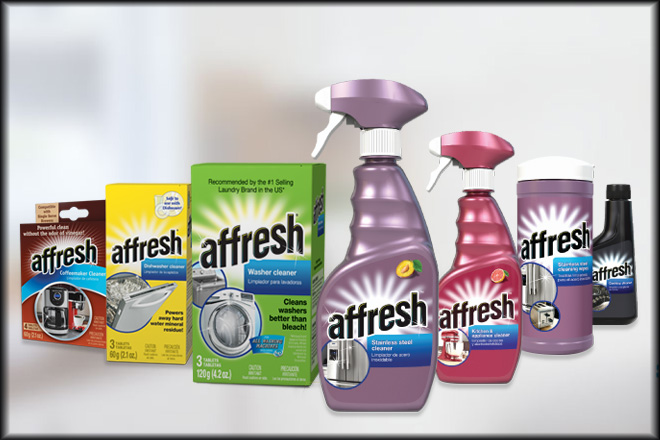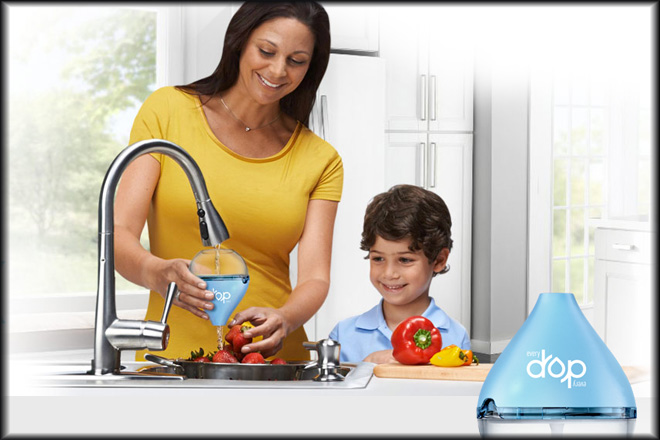 EVERYDROP™ WATER FILTER
Water at the speed of life™

For more than 100 years, American families have relied on Whirlpool Corporation to help improve their family's everyday lives. The EveryDrop™ Water Filter, developed and designed by Whirlpool® Water, continues the legacy by revolutionizing where, when and how fast you enjoy freshly filtered, great-tasting water.
SWASH® CLOTHING CARE SYSTEM

The SWASH® system gets your clothes looking and feeling their best. Dewrinkle, Refresh, Restore, and Preserve your clothes for results never before achievable at home with the SWASH system's 10-minute express clothing care. The SWASH system, an all-in-one, in-home, convenient clothing care system, has elements of a clothes steamer and an iron. Designed to fit in your life, you can put the SWASH system almost anywhere, like your bedroom or closet. It uses a standard wall outlet, so all you have to do is plug it in and start living life unhampered.