Global Locations
Global scale with local presence
Our products are manufactured, distributed and sold around the world. Our global business locations drive innovation, create quality products and diverse brand portfolios based on differentiated consumer needs in the regions they serve.
We consider ourselves a global collection of small communities. We leverage our broad scale but rely on individual regions to personalize products to meet our consumers needs. We're only as big as the homes that invite us in. That makes us proud to help consumers around the globe make the most of moments that matter through solutions that celebrate the diverse experiences of home life all over the world.
WORLD HEADQUARTERS AND NORTH AMERICA REGION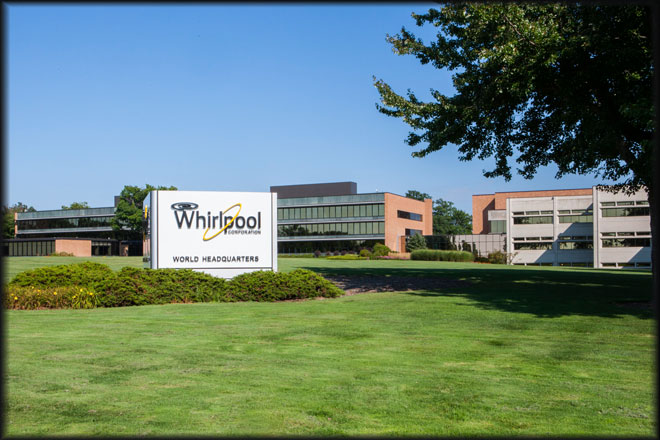 Whirlpool Corporation's headquarters are located in the community in which we were founded. Our North American portfolio of brands includes Whirlpool, Maytag, KitchenAid, Jenn-Air, Gladiator and others. Chances are, one of our brands is in your home right now, making life easier for your own family. Most of those products come from one of our eight U.S. manufacturing plants or from one of our five plants in Mexico.
Our people understand the important role that innovative appliances play in everyday life. Approximately 28,000 employees work every day to create demand for our products and earn the trust of our consumers by focusing on making the most of moments that matter. They find new answers by asking tough questions like, "How come," "Why not" and "Well, what if we just…"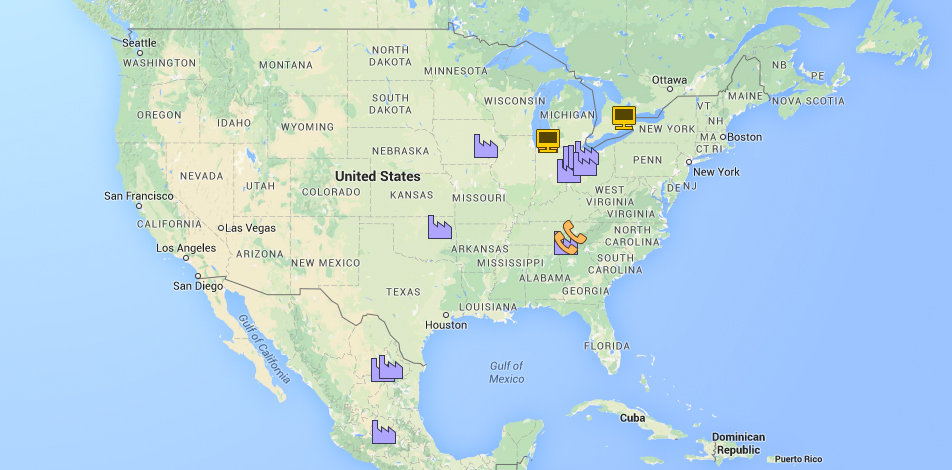 EUROPE, MIDDLE EAST & AFRICA REGION
With more than 10,000 employees and manufacturing sites in 5 countries, Whirlpool EMEA services over 32 countries with compelling consumer-preferred solutions. The Headquarters in Comerio (VA), Italy uses Whirlpool, KitchenAid and Baukchent brands to deliver moments that matter to countless communities throughout the region.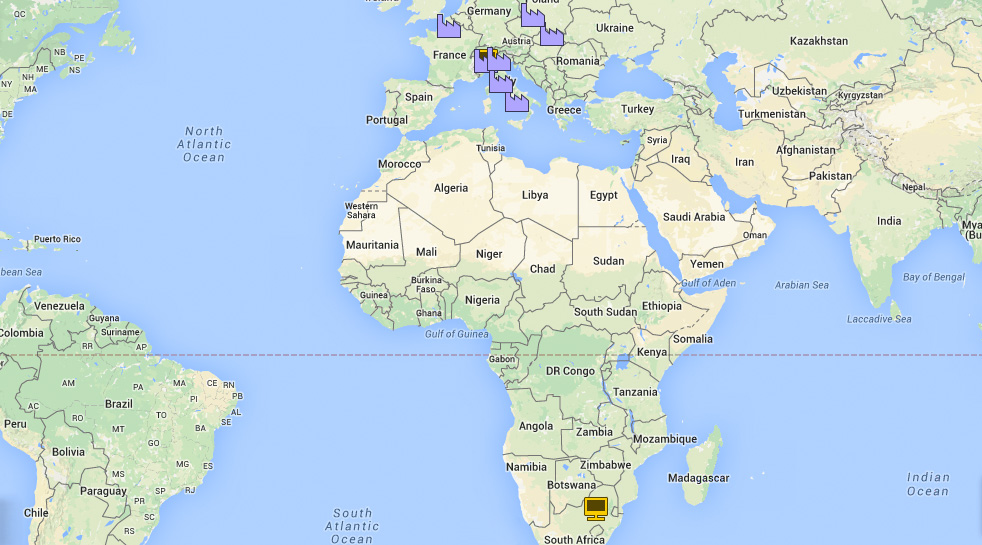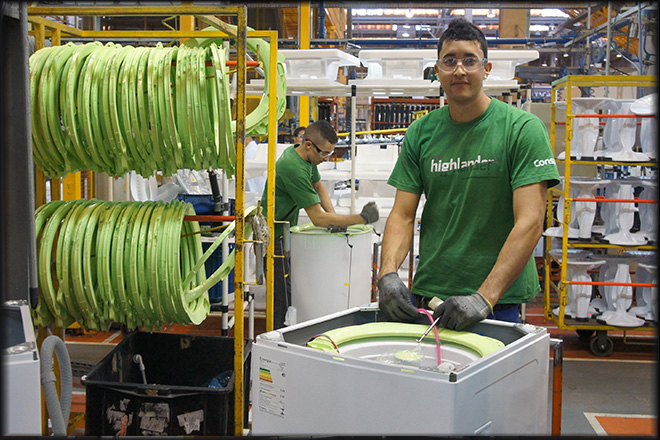 Approximately 28,000 employees anticipate consumer needs and translate them into products and services that are sustainable, innovative and unique, making people's lives better every day. Nine offices from Argentina to Miami, FL bring Brastemp, Consul and KitchenAid brands to millions of households. Brazil alone has three factories, two administrative offices, four technology centers, 23 laboratories and three distribution centers. All this investment in innovation and the consumer has resulted in great success with Whirlpool Latin America representing nearly 25% of the corporation's global sales.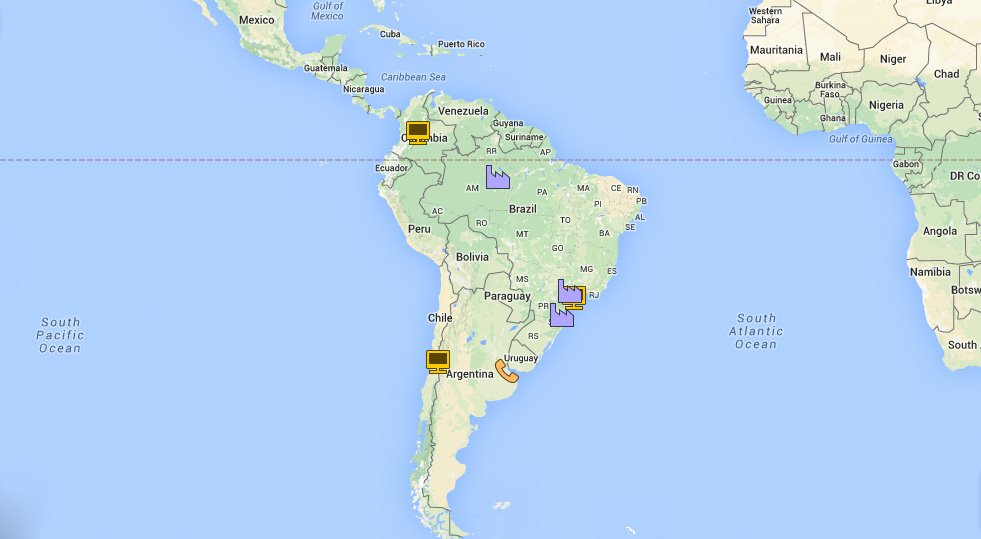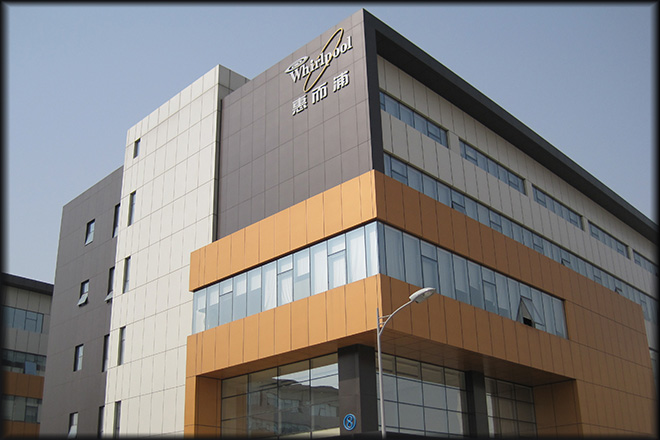 ASIA NORTH
Whirlpool Asia North covers China, Hong Kong and Taiwan. The region is headquartered in Shanghai, China and its operations in the country include manufacturing plants, technology centers and a nationwide network of sales and service outlets. The region employs approximately 20,000 people, offering Whirlpool, Maytag, and Bauknecht brands. The acquisition as majority shareholder of Hefei Rongshida Sanyo Electric Co., Ltd., fortified a larger distribution network, a stronger product portfolio and increased manufacturing footprint in China.
 ASIA SOUTH
Headquartered in Gurgaon, India, Whirlpool Asia South offers Whirlpool and KitchenAid brands to a vast area spanning from Nepal down to Australia, while also covering the Pacific Islands and Japan. Approximately 3,000 employees provide the manpower behind 3 Manufacturing Plants and Technology/Product Development Centres, a Global Technology Centre and a Global Design Centre. In 2013, the region won several awards including India's Best Washing Machine (Croma Consumer Awards), India's Best Company to Work For (2013 Hewitt Study) and multiple India Design Mark awards by Good Design.