---
During 2018 our business was faced with unforeseen external challenges in the form of raw material inflation, newly introduced trade tariffs, currency volatility and other inflationary pressures in many parts of our value chain. In addition, we had to overcome internal challenges in Europe where the business performance was below our expectations.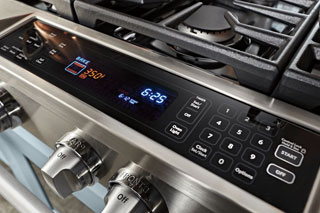 To mitigate the effects of these challenges, we took decisive action. We implemented cost-based price increases across all parts of our global business. We took a number of strong actions to refocus and right-size our business through significant global fixed cost reduction programs, an agreement to sell our Embraco compressor business and a number of strategic actions to restore our EMEA region to profitability.
Ultimately, we finished the year by delivering an all-time record ongoing earnings per share of $15.16 and ongoing EBIT margin of 6.3 percent with strong margin expansion in our North America region. We also delivered strong free cash flow of $853 million primarily through disciplined working capital management, including significant improvements in inventory. This free cash flow is even more outstanding, considering we made a $350 million voluntary pension contribution earlier in the year.
Although we faced a number of challenges, we are pleased overall with these financial results. However, our total shareholder return has clearly been below what you should expect from us. This setback makes us even more determined to deliver on our promise to create long-term shareholder value.
Our Commitment to Long-Term Shareholder Value Creation
We remain firmly focused on achieving our long-term goals:
3-5% annual organic net sales growth
10% EBIT margin
5-6% free cash flow as a percent of net sales
2-3 point improvement in ROIC
As evidenced during the last year, we are beginning to drive the organic sales growth and the levels of free cash flow we committed to. At the same time, the external and internal challenges we faced hindered our progress toward the 10 percent EBIT target in our long-range plan. Our business is structurally capable of delivering 10 percent EBIT margins and we will prove this over the coming years.
Why We Believe Our Business Is Capable of
Delivering on This Commitment
It is the combination of our unique structural position and winning global strategy that gives us the confidence to drive significant long-term value.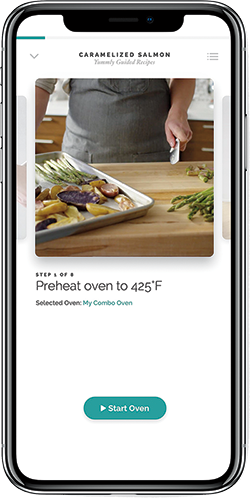 Unique Structural Position
Our unique structural position is based on four fundamental pillars:
Our strong global competitive position.

We hold a top share position in seven of our ten largest countries by revenue.

Best brand portfolio.

We have six brands with more than $1 billion in sales, and the breadth of our portfolio allows us to target multiple consumer segments in the countries we serve.

Consumer-focused innovation.

Our continued investment in consumer-relevant innovation allowed us to launch approximately 100 new products in 2018. We are even more confident about our future productpipeline and how it will improve life in the home.

Best-cost position.

By combining our leading scale and strong cost discipline, we have a true "best-cost position" across the homes of our consumers.
Our company's 92,000 employees and I are committed to the continued success of Whirlpool Corporation and to creating long-term value for our shareholders.

Winning Global Strategy
Over the past year we have globally deployed four mission-critical strategic imperatives to further strengthen our industry-leading position.
Deliver product leadership. With the changing competitive landscape, it is more important than ever to lead the market with innovative, leading-edge designed products. Our product development organization has shifted to a global platform approach that allows us to reduce complexity and leverage our global scale.
Redefine what product is. Even though the adoption rate of IoT-based products is still low, we are committed to be at the forefront of this development and lead the industry with consumer-relevant product and service solutions.
Win the digital consumer journey. The advent of digital technologies has fundamentally changed both the consumer pre-buy process as well as the actual purchase process. We have built in-house digital capabilities to take full advantage of this change in consumer behavior.
Reinvent our value chain. World-class manufacturing, digital and industry 4.0 technologies in our factories allow us to make a step change in sustained cost and quality competitiveness. Furthermore, we are reexamining the ways home delivery and consumer service platforms can become a competitive advantage in the digital consumer purchase process.