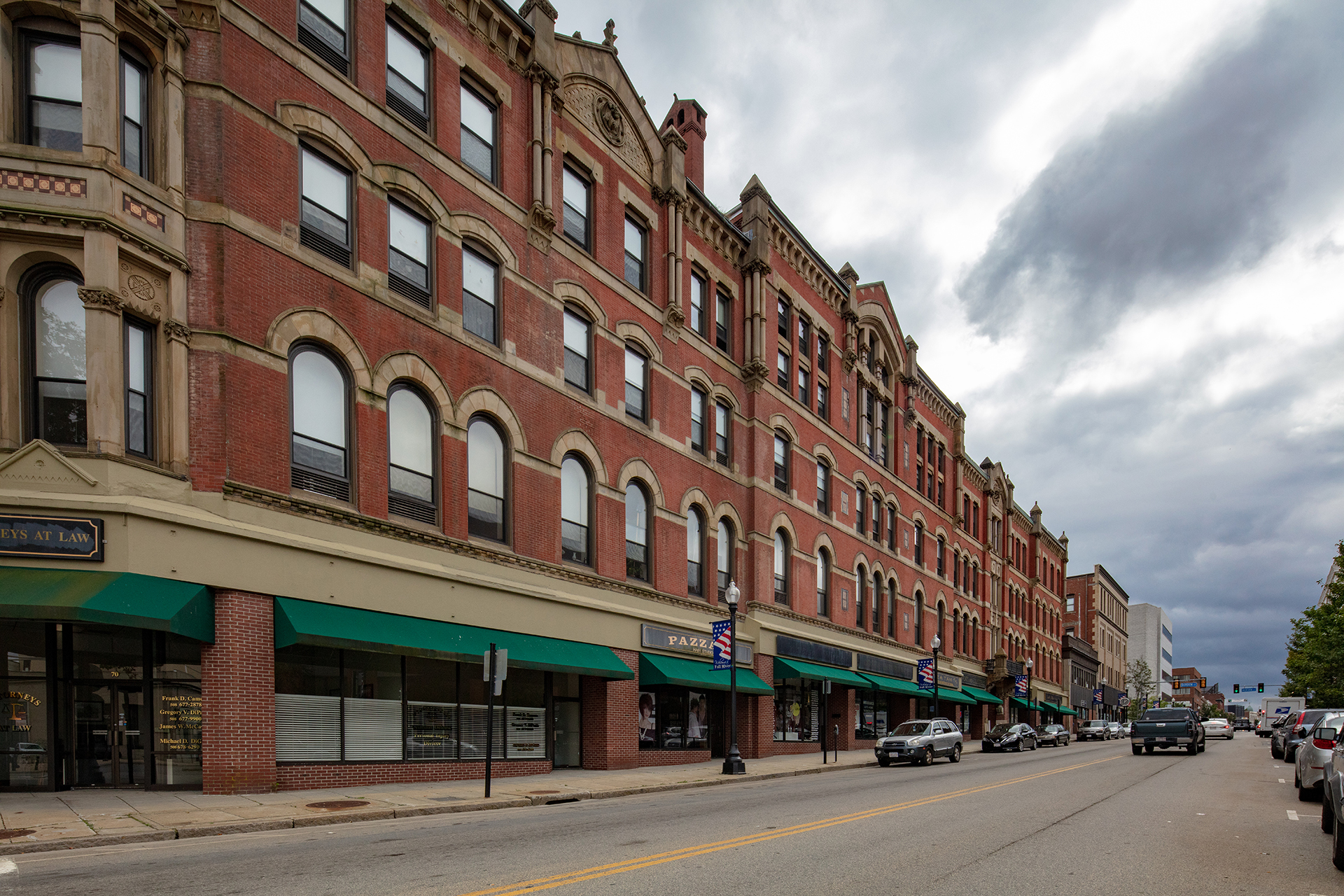 Quality People Making Quality Products
In 1620, long before there was a United States of America, English settlers established the Plymouth Colony in a portion of the East Coast formerly inhabited by Native Americans. It was this tribe of PokanoketWampanoag who gave the town of Fall River its name, after the Quequechan River, which flowed gently through the city, only to drop steeply, or "fall" into Mount Hope Bay.
Despite many changes, and a bit of adversity, the town persisted over the years, at one point becoming part of the newly formed Massachusetts Bay Colony, which changed the town's name to Tiverton, and for a time was annexed by Rhode Island due to a boundary dispute. The name eventually reverted back to Fall River, and the town returned within the boundaries of Massachusetts. More than 100 years later, this early settlement would even play a small part in the American Revolutionary War, as the site of the Battle of Freetown, where the Fall River Militia successfully beat back a superior British Force.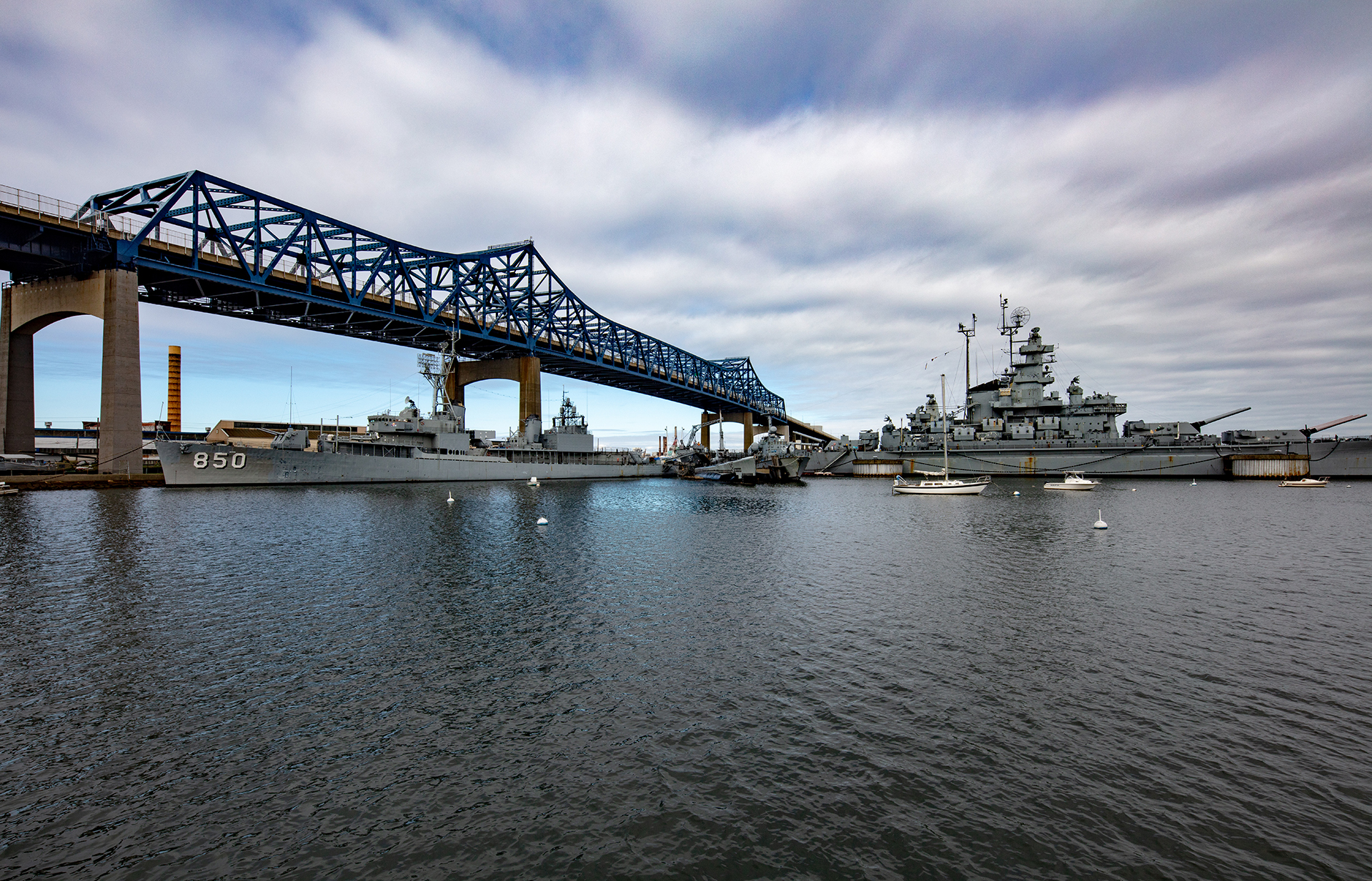 Today, the city is known as the former home of axe murderer Lizzie Borden, as well as its thriving Portugese culture, as the site of the largest collection of World War II naval vessels, and the one-time leading textile manufacturing center in the United States.
Those stately textile mills have long been shuttered; their massive brick buildings now converted into businesses, offices or condominiums.
New industry and business has taken its place, however, including the site of Whirlpool Corporation's commercial dryer plant. Purchased from American Dryer Company in 2015, the plant is a mixture of new employees, as well as some who have been through the transition from ADC.
One of those veteran employees is Production Supervisor Matt Cornejo, who worked his way up through the ranks during his 20-year manufacturing career.
"I always wanted to work hard and hoped that somebody would notice and just keep pushing me along in my career. With Whirlpool acquiring us, that actually came to fruition," he says. "We've also expanded our quality team and there's a real emphasis on seeing our employees and our products rise to their full potential."
It was a real culture change from "the old days," according to Cornejo. "We can come to work now and talk about the issues, and our opinions actually matter. Whether you're an entry level employee or a line supervisor, your input is valued and listened to."
Material Handler Madelyn Ortiz, who for part of her career worked alongside Cornejo, agrees that the culture at the plant is key to its success. "We are like a little family within our individual teams, and like a bigger family as part of the whole plant," she says. "We do the same things that families do. We laugh. We may argue, but end those discussions with a smile," she jokes. "No matter what, at the end of the day, we achieve our goals together."
Cornejo mirrors this sentiment, adding, "We have to put ourself In the customer's shoes and ask: Are we delivering a product our customers would be happy with? We can't just let quality slide for the sake of reaching a goal. The end goal is to put out the best product we possibly can."
That quality he mentions is constantly on the mind of Aguinaldo Simao, an inspector with more than 30 years on the job, dating back before Whirlpool Corporation purchased the plant.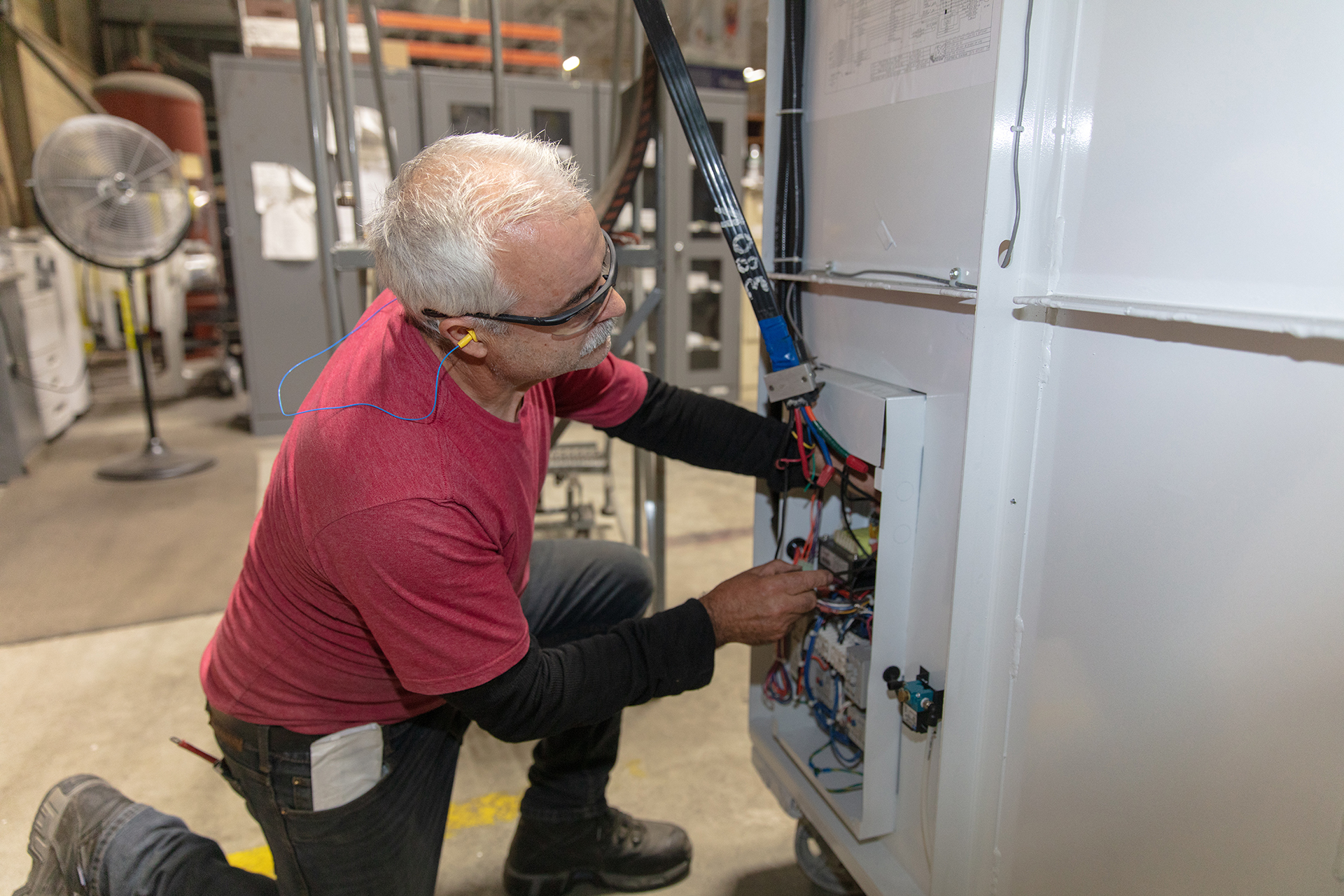 "We are constantly learning," he says. "We're always improving and making changes to the dryers or building new models, so we're continuously learning new ways to create a better product. Personally, I want to improve myself as well as the product and get better every day."
Cornejo appreciates Simao's dedication. "He's the last point of contact in the manufacturing process. He's the last set of hands on a machine and he will make sure our job is done right because that's what he's been tasked with. He's trained on my line in every area and he will make sure that people learn the best way he can teach them, because it's not just about getting the job done. It's about getting the job done the right way."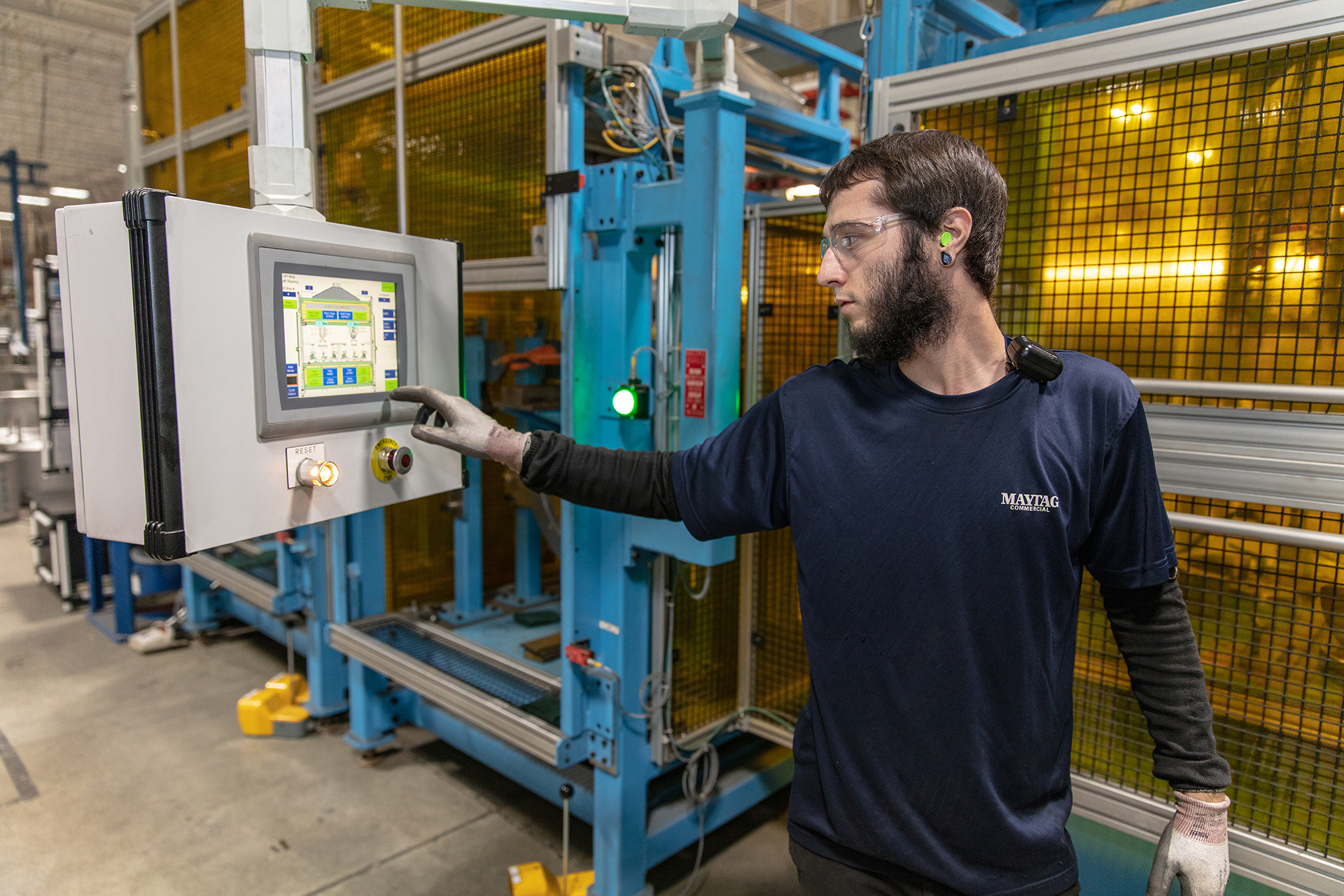 Group Leader Ryan Medeiros also worked his way up through the ranks to his current position. "I honestly enjoy my job," he says. "It's something I look forward to coming to day after day. It's been a big change going from an operator to a team leader, but it's been a good one."
In talking to these folks, there's a new spirit of progress that has been inspired since the plant changed hands. Many employees, like Medeiros, speak about the opportunity to succeed.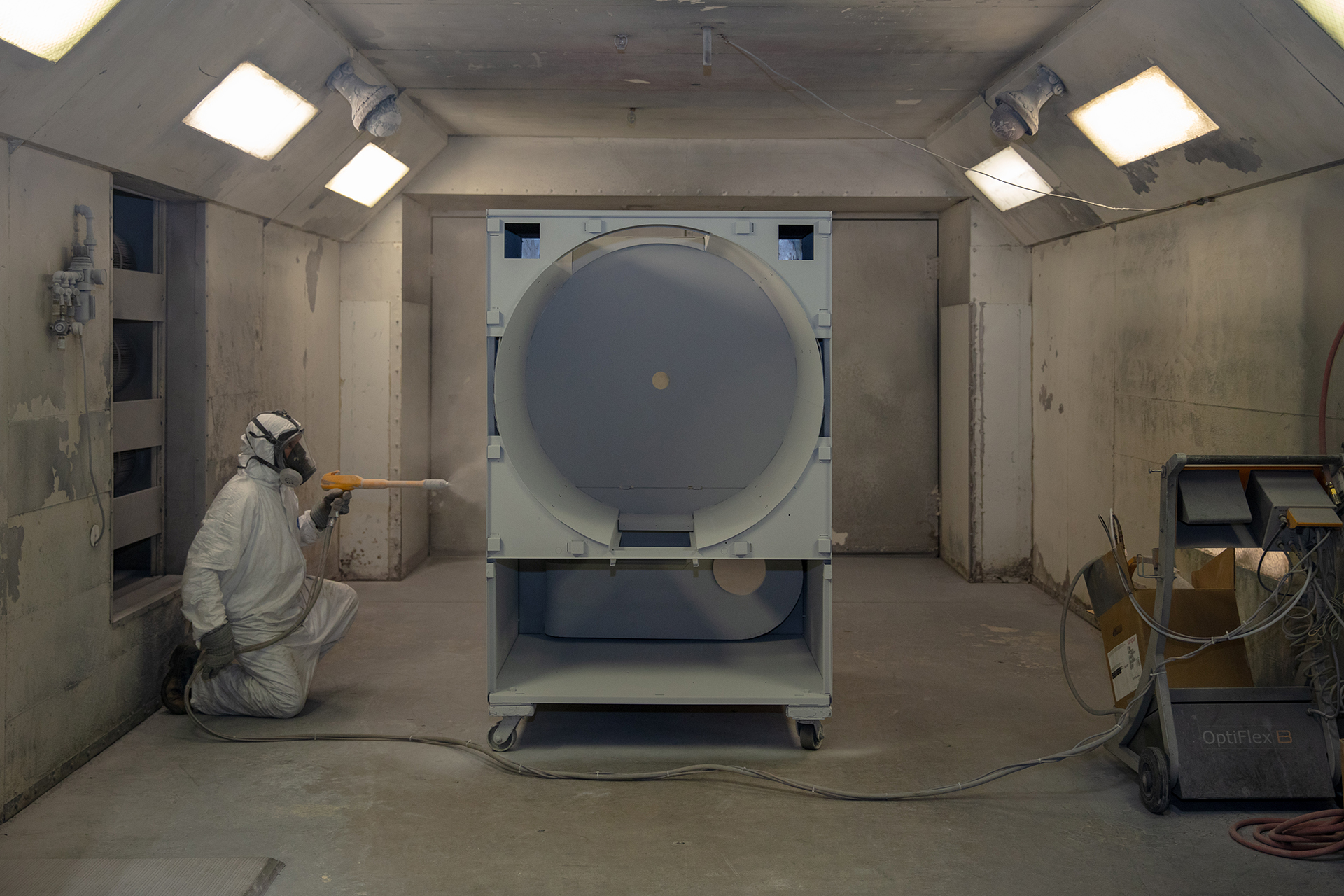 "I see a lot of personal growth in others and in myself," he says. "I firmly believe 100 percent that no matter where you start at Whirlpool, if there's a will, there's a way…and I think that Whirlpool is definitely a great company that allows you to take advantage of all the benefits that are out there. A lot of the people here are driven by that and really want to see this place succeed."