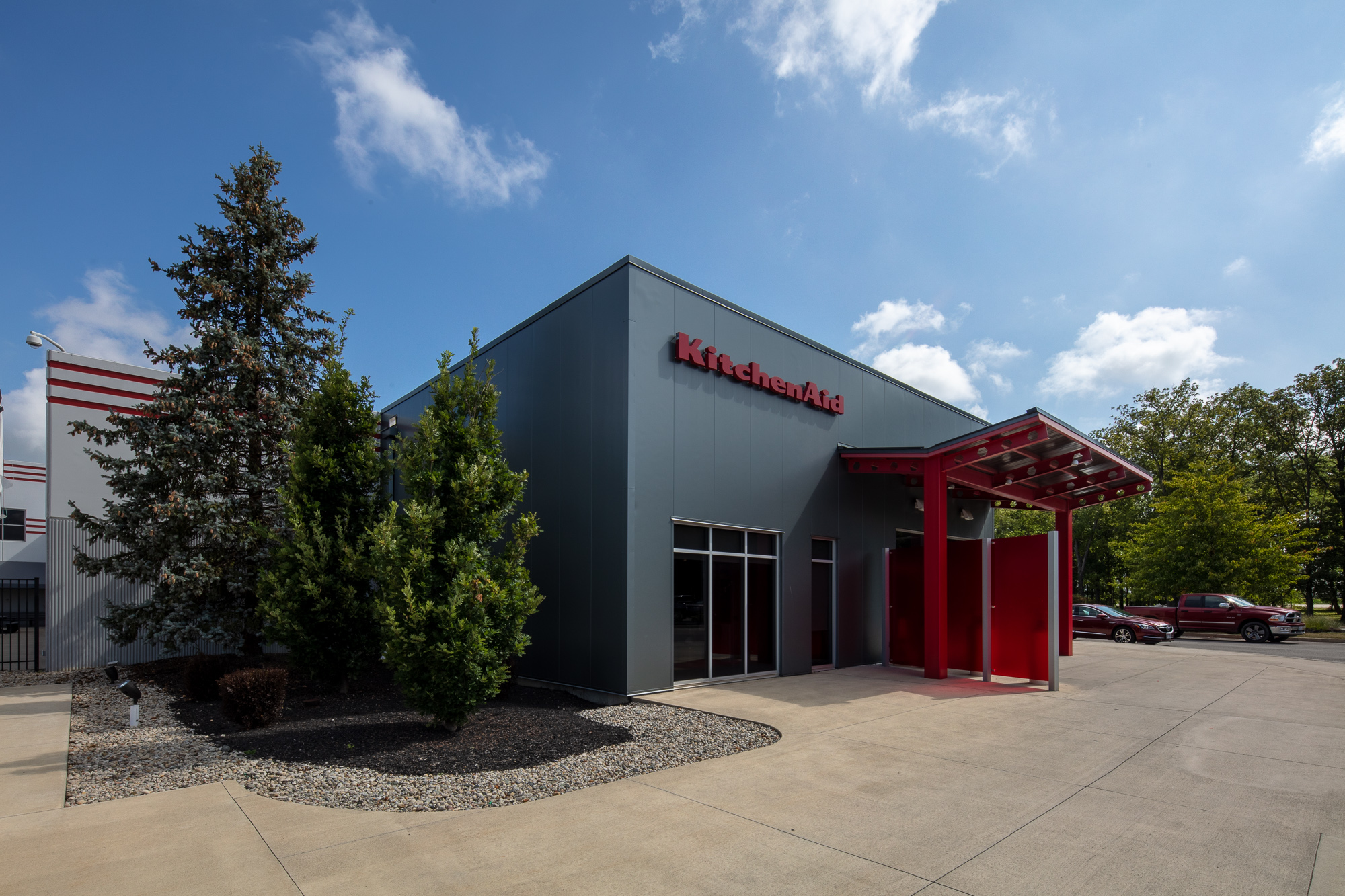 'Mixing' and 'Blending' Plant Experience, Education and Mentorship Makes for a Great Manufacturing Career at Whirlpool
Whirlpool Corporation's Greenville Operation makes KitchenAid small appliances, and is part of a network of five plants in Ohio with more than 10,000 employees between them. The plant is the largest employer in Darke County, and is most widely known for making the iconic KitchenAid stand mixer.
For decades, employees there have taken advantage of the opportunity to start in entry-level positions and build their careers, their lives and their families. No one better exemplifies the opportunities available at Whirlpool Corporation more than Plant Lead Jenni Hanna.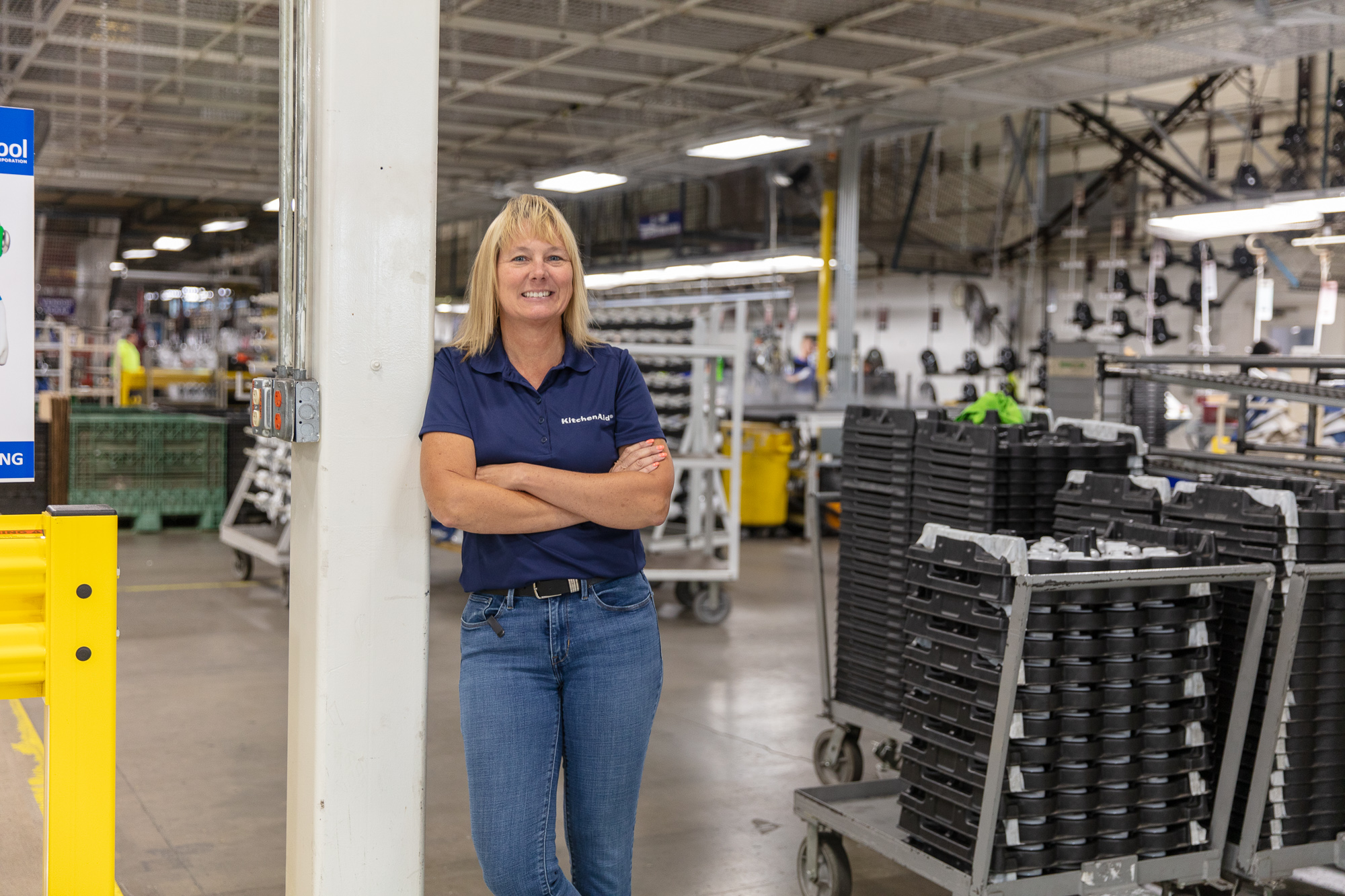 "I started at 18 on the factory floor and was able to get tuition reimbursement, earned my associate's, bachelor's, and my Master's degrees, which was amazing," says Hanna. "It wasn't just the education, but the opportunities I had. I got to be a supervisor, I got to work in engineering; and then I got to teach and help other people learn and give back to other team members so they could have careers here as well."
One of those other team members is Adam Riffle.
"I started at Whirlpool in 2012 as a controls engineer," he says. "From there I moved to senior controls engineer, lead engineer, and now I'm senior manager of engineering, maintenance and facilities."
Riffle says his experience at Whirlpool is different from his previous job at an automotive manufacturing facility.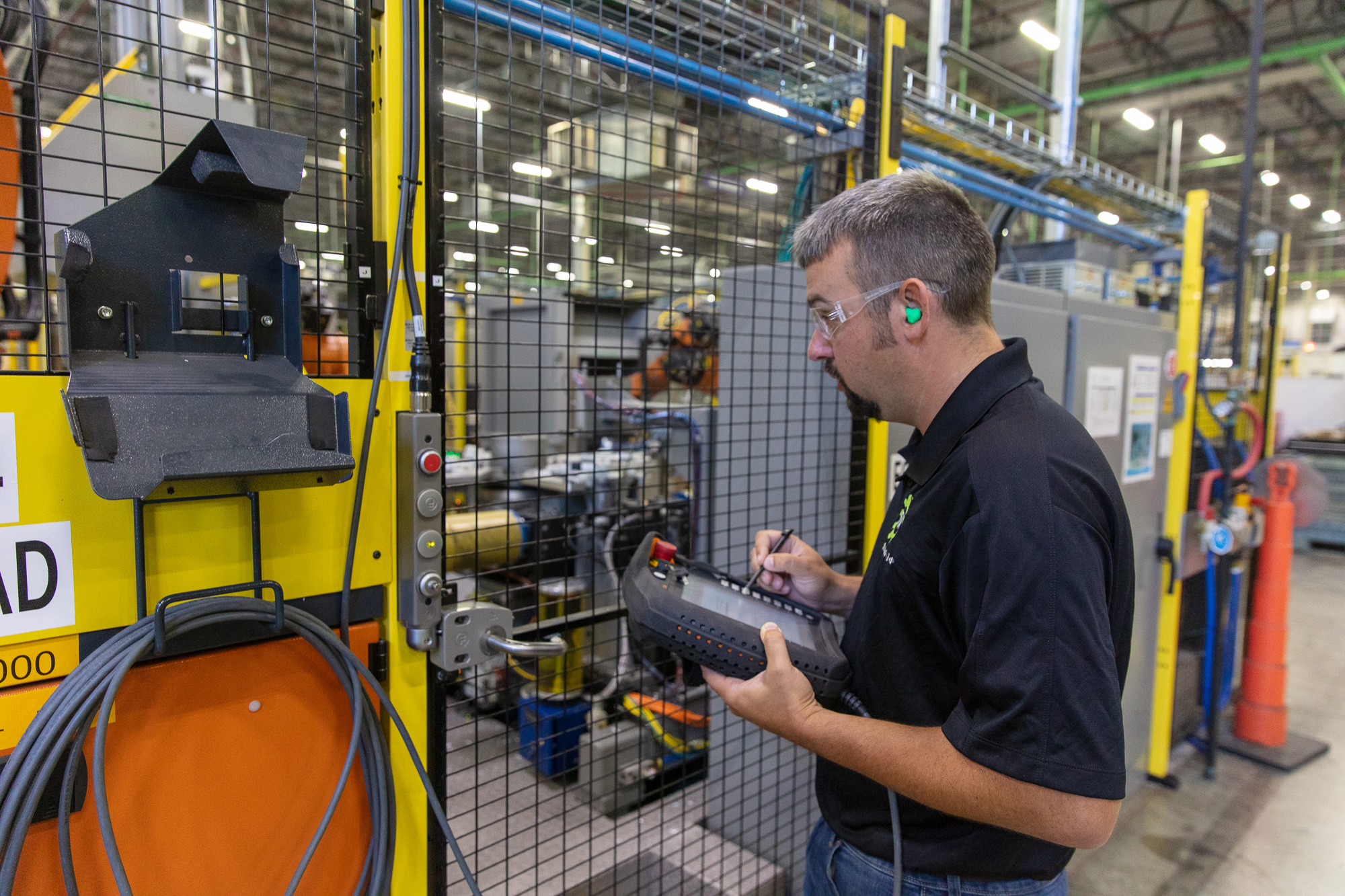 "I would say there are pretty big differences between automotive manufacturing and here, mainly with the culture and how Whirlpool treats us. My fellow employees are one of the big reasons I love being here."
A lack of flexibility and long hours made his previous role difficult.
"It was a big challenge to have three boys and work 80 hours a week. I was young and learning a lot and then it really started to erode into my family life and my personal work/life balance wasn't where I wanted it to be. It started getting real miserable when you're missing every Christmas, when you're working every Christmas Day, every Fourth of July."
That changed when he started to work at the Greenville plant.
"The biggest compliment I can pay Whirlpool is the work/life balance, and the way Whirlpool treats its employees, along with our culture and values."
Chris Rouse has also built a career with Whirlpool Corporation over the past 23 years.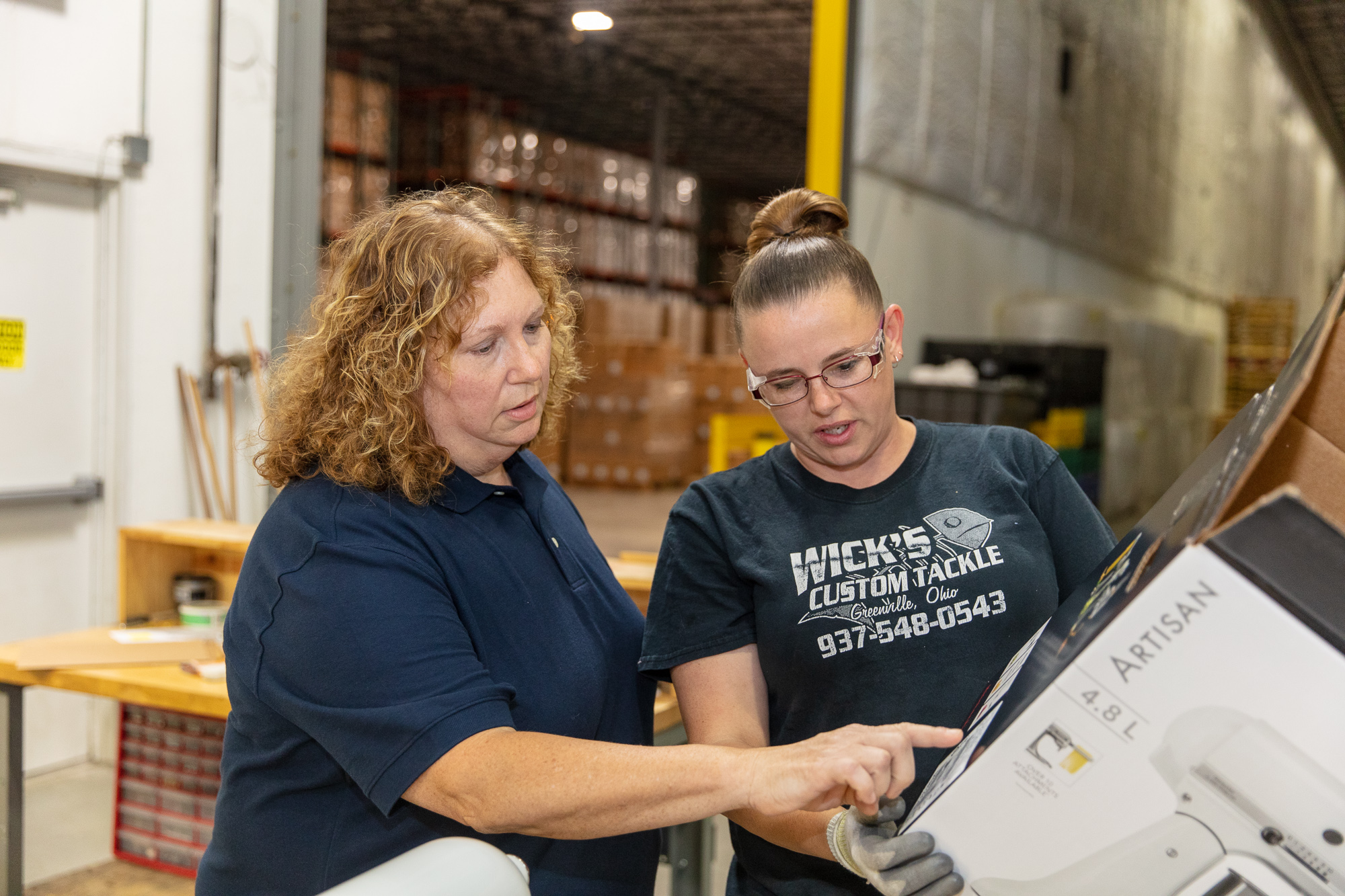 "I started out on the floor as a motor builder; as an assembler," Rouse says, "and I moved my way up. I've been in materials. I was a group leader. It was my first salary job. Then I moved back out to manufacturing as a supervisor for assembly on third shift."
Rouse did that for seven years, most recently working in several different quality jobs, while leveraging different opportunities and educational reimbursement.
"I got my bachelor's degree while I was on third shift as a supervisor. That enabled me to move into supplier quality and some of the things that I'm doing now."
She's thankful for Whirlpool's help, saying that the experiences she had, helped her to determine the direction for her career and decide what she wanted to study in school.
"Having financial assistance with my degree really took a lot of the burden off of me. I had three kids and I was on third shift and going to school full time. I finished in a year and a half because I was bound and determined to get it done."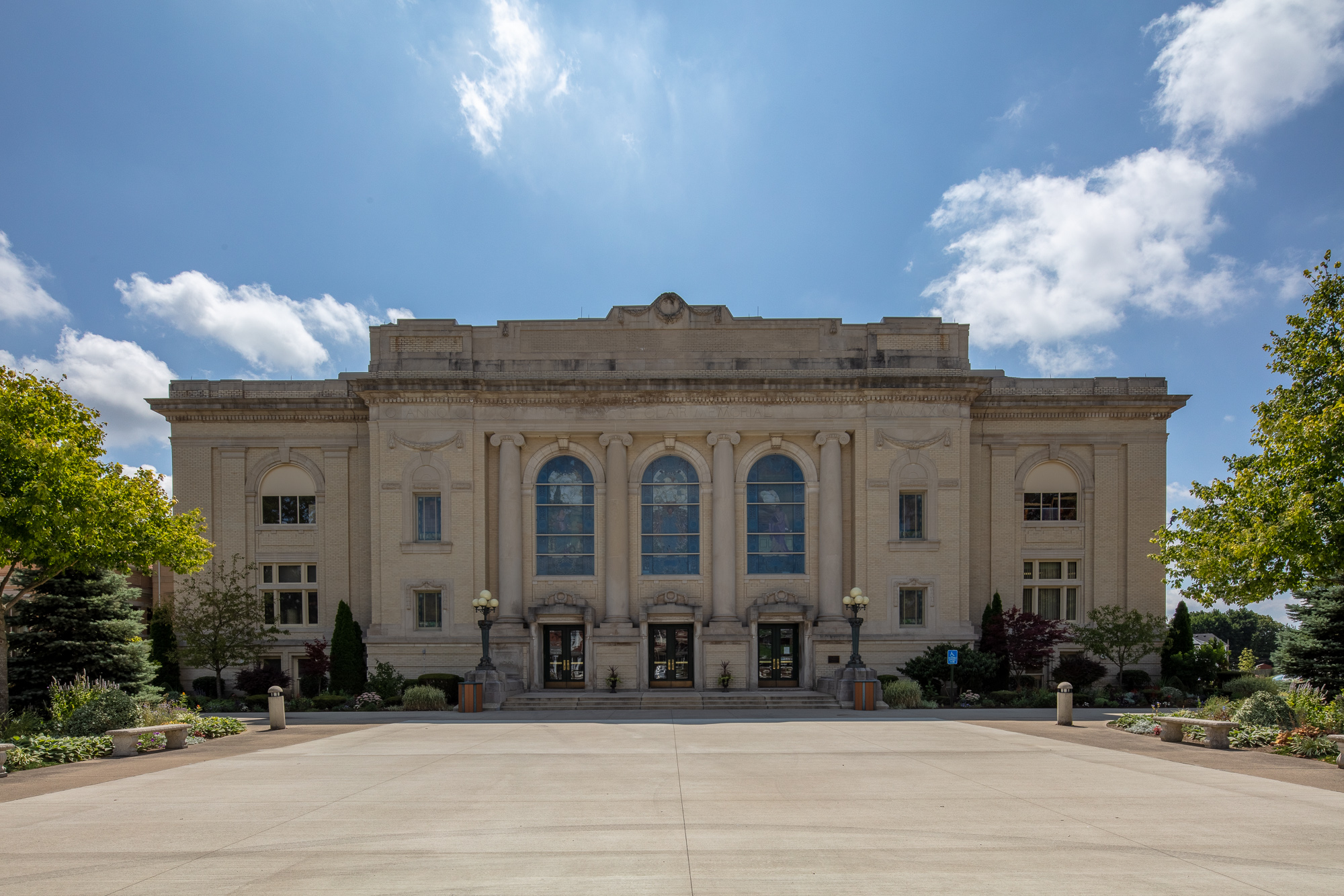 Returning to the workforce in manufacturing for Whirlpool after a long hiatus, whether someone leaves to raise a family or for other reasons, is another plus for workers. Sarah Beisner has been back at Whirlpool for almost two years, after spending 18 years away, living in another area.
"When I moved back, Whirlpool welcomed me with open arms," she says. "I came back because I really liked working here. When I called them about employment, they were real straight up and honest, and they kept their word just like they always did in the past."
She started in sub-assembly, then moved to another line, before ending up as a paint auditor. When entering the factory floor, her smile and friendly wave is one of the first things that people see.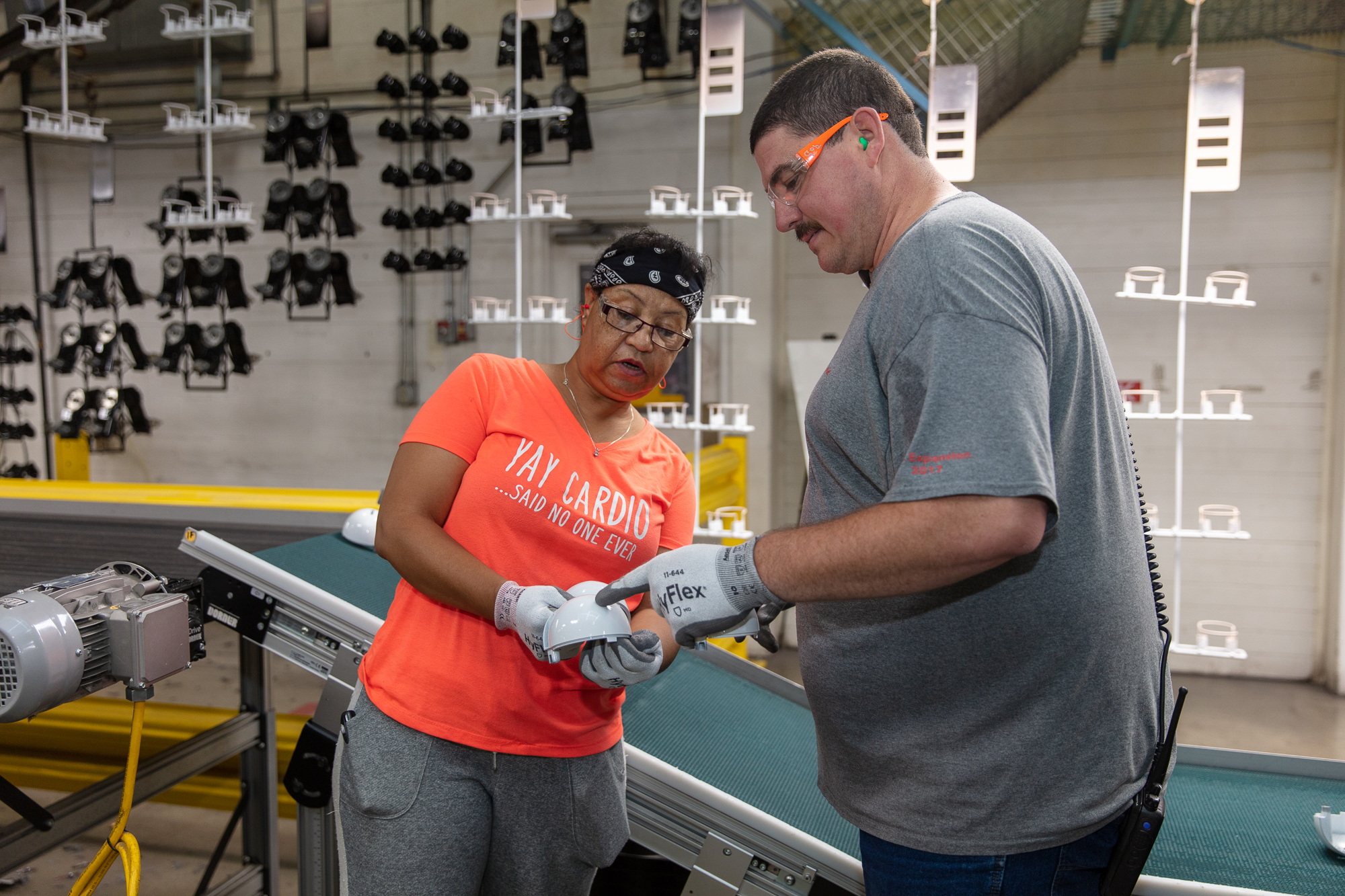 Some Greenville employees have found that career longevity is a major advantage in the manufacturing environment, like Tal Mong, a 31-year Whirlpool Corporation employee.
"The only thing that I've done longer is work at the fire department where I've been on for 35 years, the last 28 years as fire chief," he says.
Mong was able to gain experience in many roles over the years.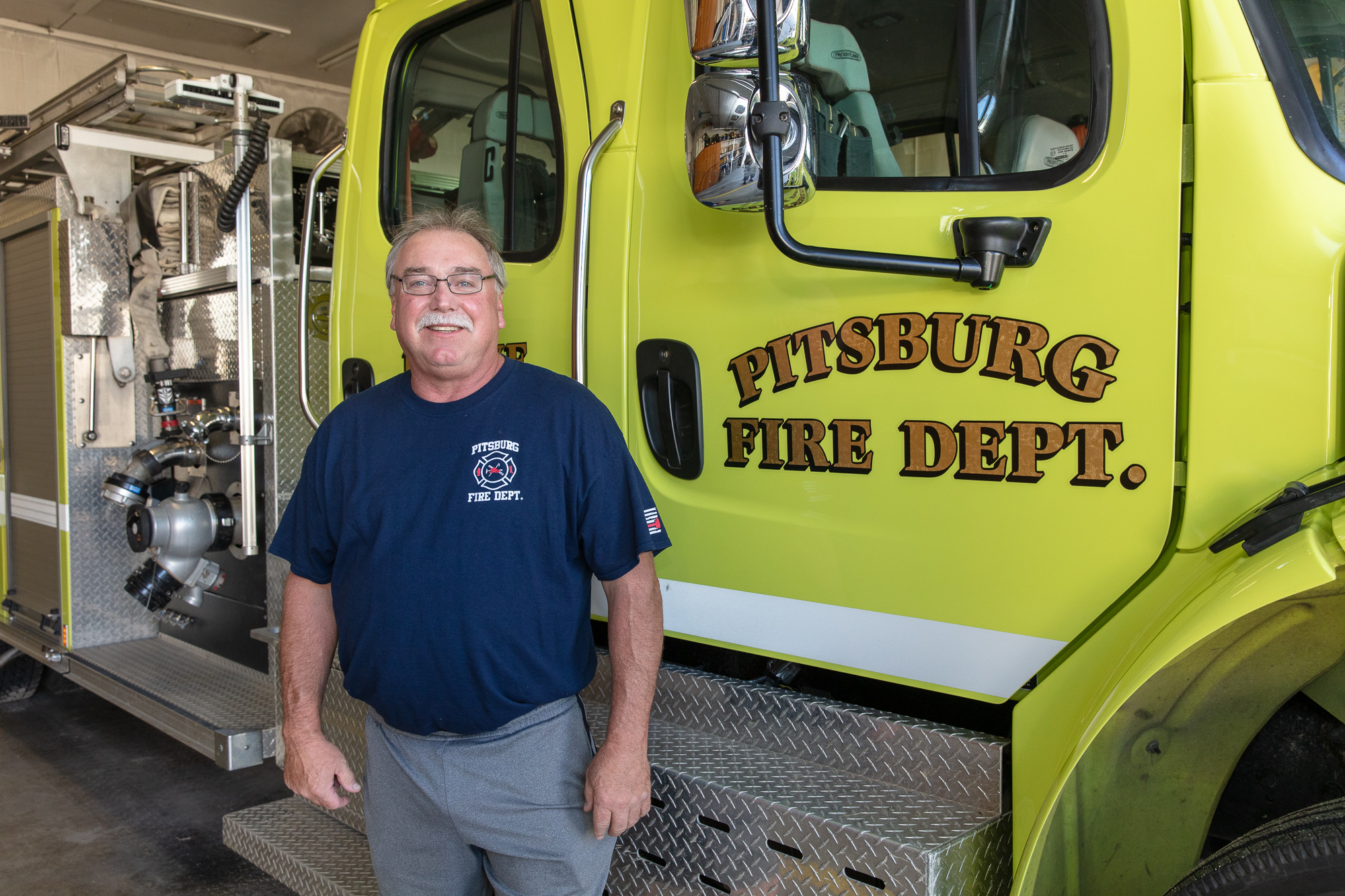 "I worked in the machine shop when I first started out, went to materials, went to blenders, came up to the office and redid all of the lockout procedures…now, I've spent the last 12 years in Lean Manufacturing."
Career opportunity and a love for the job keeps these employees happy, but it's also the people and the culture that keeps them coming in every day.
"I really like the atmosphere," says Beisner. "The people are awesome. This was probably the first and only place I've worked where upper management actually interacts with you and treats you like a person—and that makes you feel good."
"I would say it's almost like home to me," says Rouse. "I've grown to know a lot of people here. I also have two sons that work here and a daughter in-law now. The kids take a lot of pride in what they do. A couple of them are group leaders out in the paint area and they say it's nice to see a finished product go down the line and know they are a part of that."
Riffle explains the feeling that the plant creates as almost electric.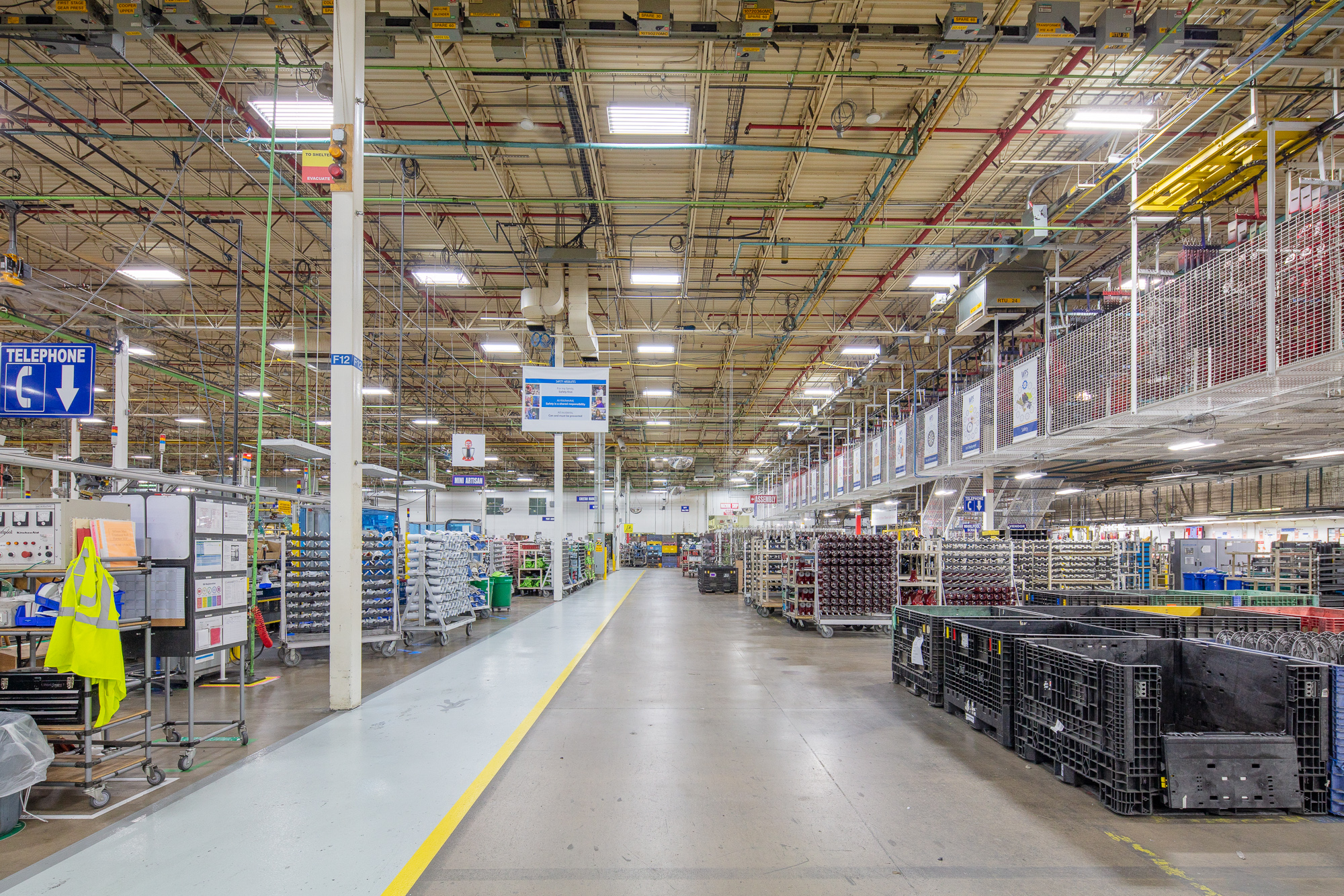 "When I walk into this plant, I don't know how to explain it, but you just feel the energy that everybody brings every day. I guess passion is probably the right word. These people really care about putting the best product out there, and it's awesome to be a part of it."
"One of the reasons why I stay here is: I don't know how many people can actually say they really love their job, but I do, says Mong. "I get to do different things every day. I work with a lot of different people out on the manufacturing floor. It's just a great experience."
Plant Leader Jenni Hanna's philosophy is definitely felt among these employees.
"I think that the mutual sharing of experiences and helping each other, on top of having a support structure in place with tuition reimbursement and mentoring, makes this an amazing opportunity for a lot of people."