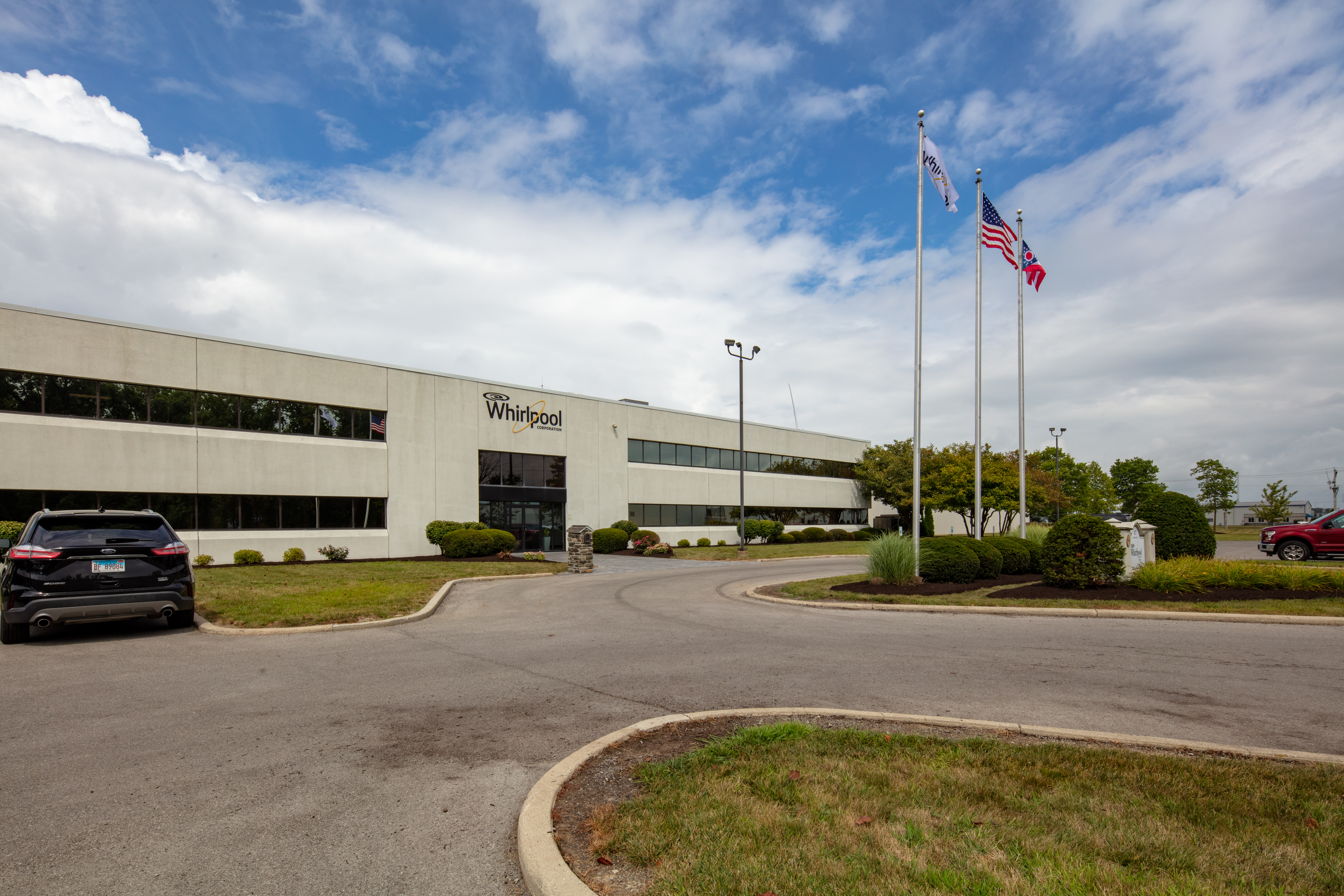 Working at this Freezer Plant is One 'Cool' Job
In 1833, residents founded the town of Ottawa, Ohio, and named it in honor of the Native American Ottawa people, who once had a village at the site. Since that time, it has remained primarily agricultural, with more than 90 percent of Putnam County, where the town resides, under cultivation.
In this peaceful Midwestern town of fewer than 5,000 residents, lies Whirlpool Corporation's Ottawa operations, where freezers have been manufactured since the early 1990s. More than 400 employees produce products there for multiple brands under the Whirlpool umbrella.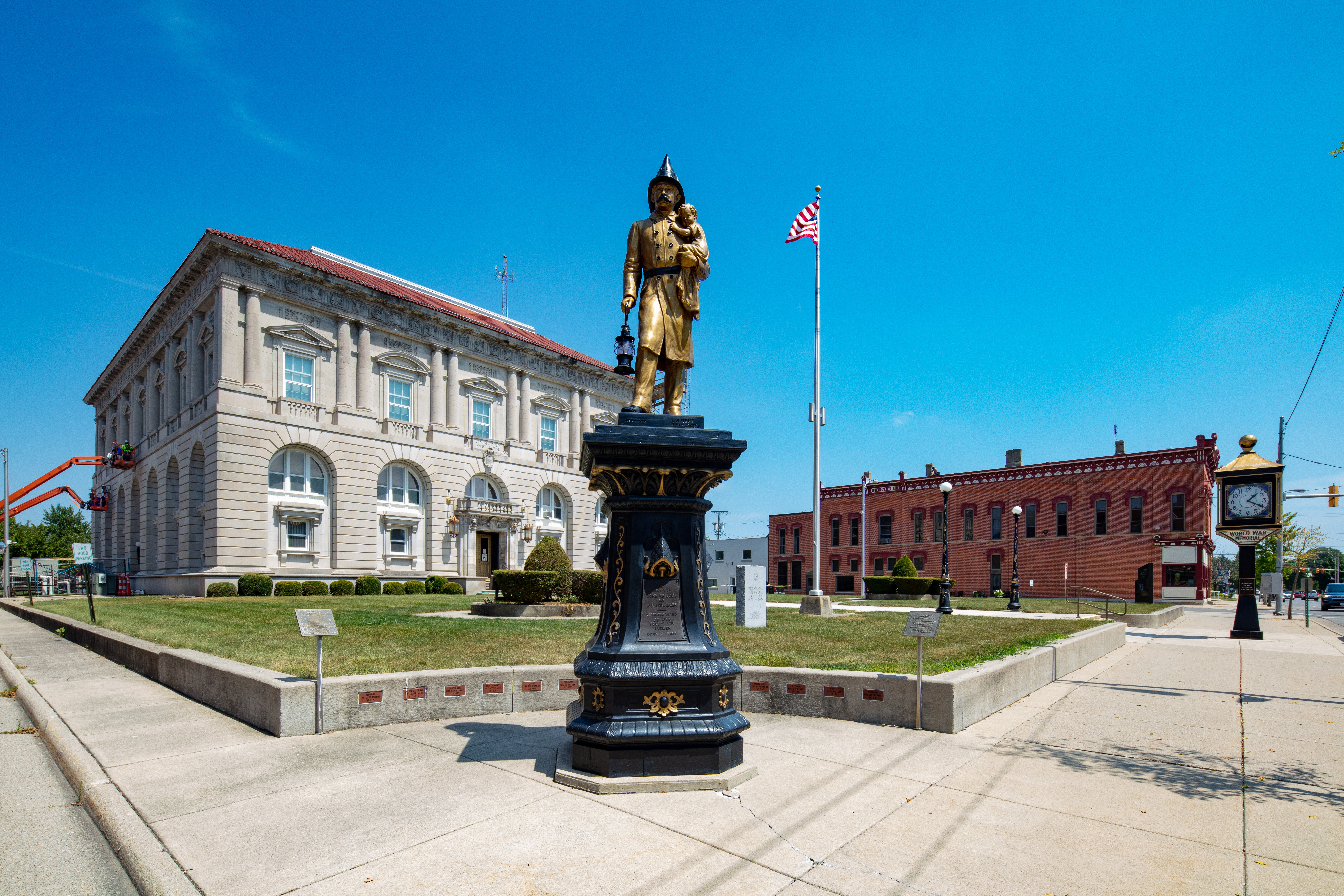 Tracy Gerding's manufacturing career began not in Ottawa, but when she started working at Whirlpool's Findlay plant the week after she graduated from college. She's a great example of women who work in manufacturing at Whirlpool Corporation who excel both at home and in the workplace.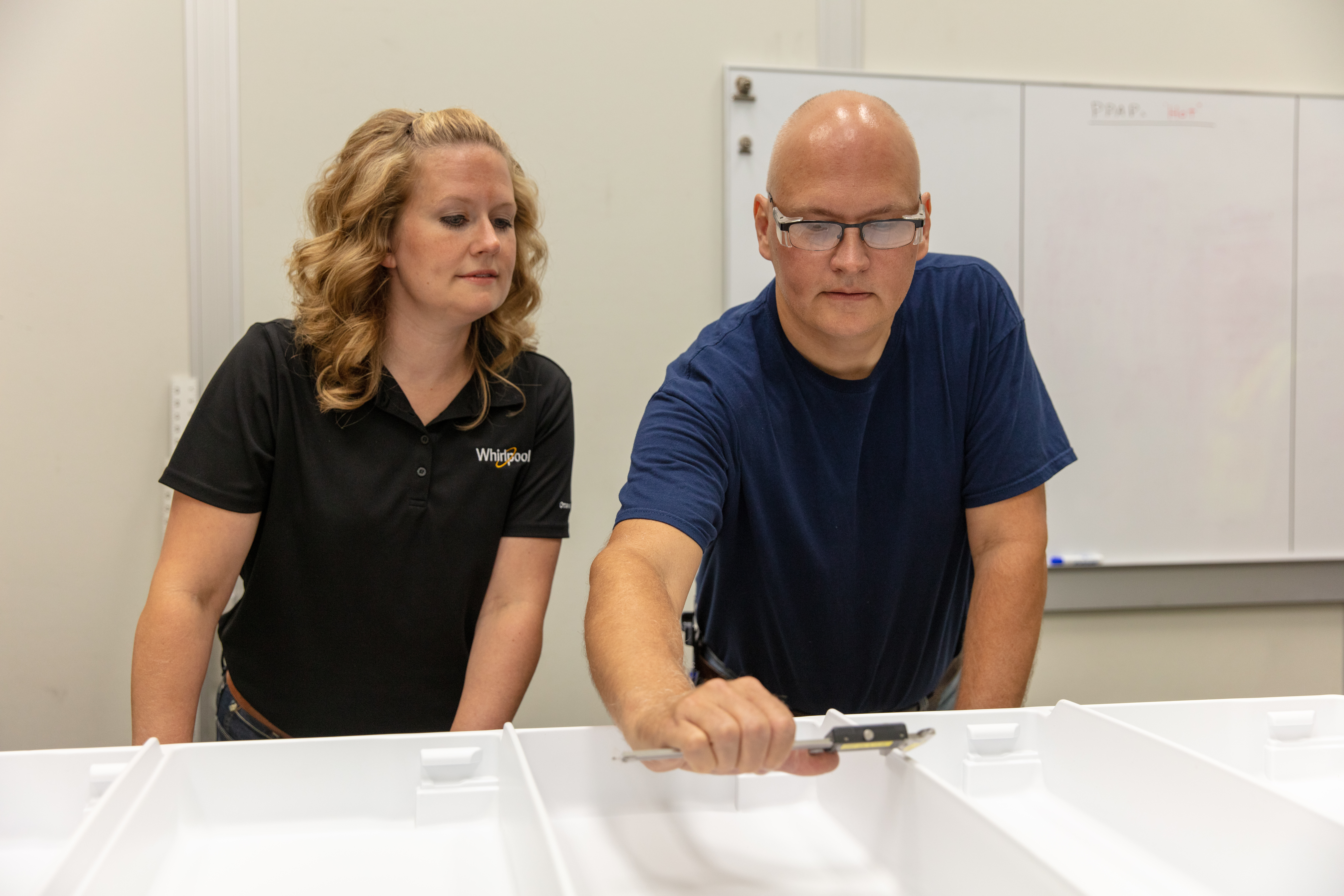 "I worked there for seven years and I left because my oldest child was starting kindergarten and I was going to be a stay at home mom."
She left for six years to raise her children, before returning in 2016, this time to the Ottawa plant.
"When I came back, they were moving the ice maker line and wanted engineering support. Whirlpool was incredibly flexible, and I worked as a contract employee part time. I started out with 10 hours a week and just kind of slowly increased my hours and evolved over the years as the projects changed."
She eventually worked back into a full time position, and appreciates how the company helped her to grow and learn while also allowing her to continue raising her family.
"It worked out very well for me and I'm very thankful for all of the opportunities that I've had."
She is now a member of Plant Leader Kristin Day's immediate staff. She admits it isn't always easy being a full time employee and full time mom at the same time.
"There's no question. It's difficult, and it's even harder than I thought it would be, but I love it here. The great thing about quality—what I focus on—is that we're constantly learning. I like that. We're constantly adapting to different customer expectations—because those expectations change over time constantly."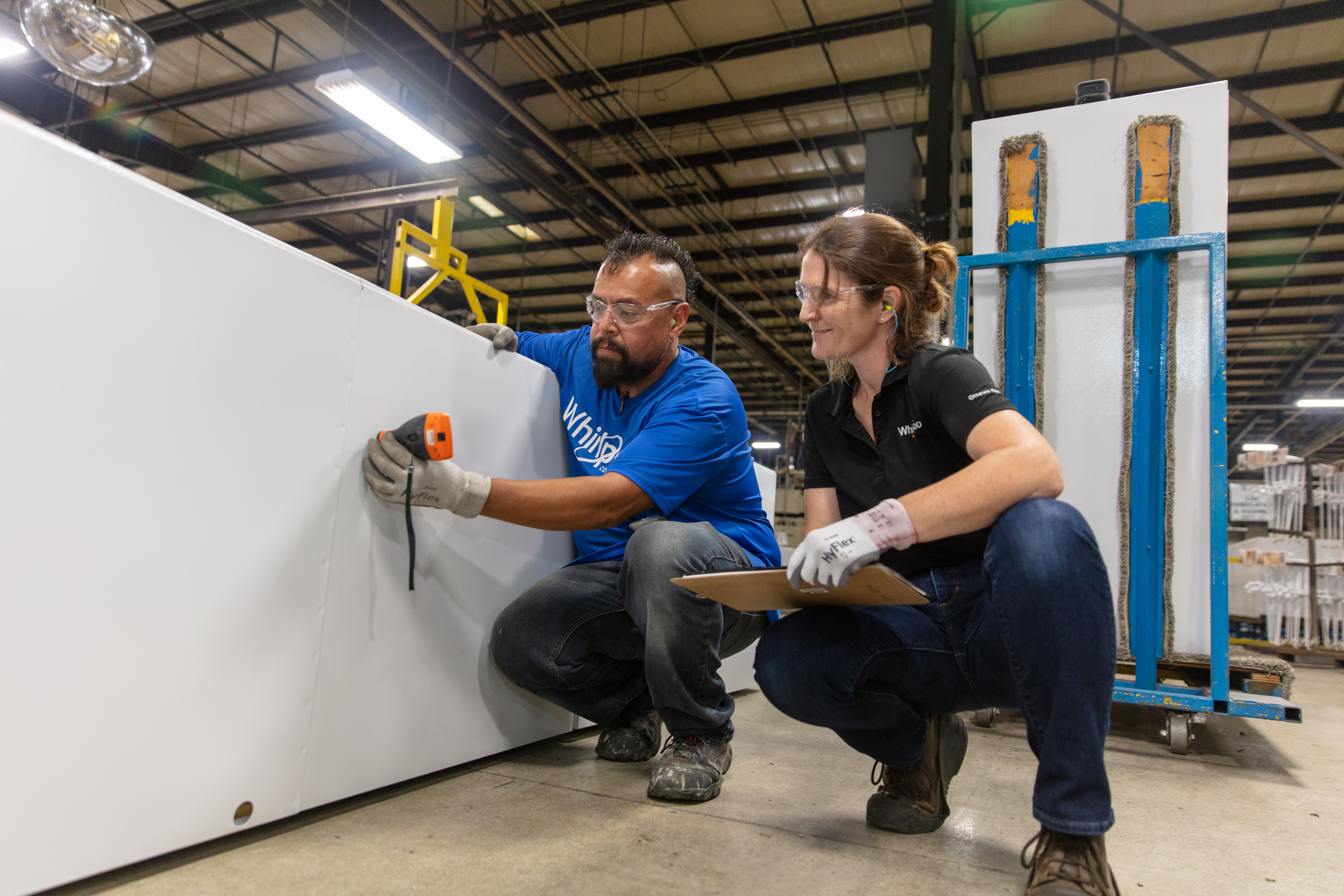 Felix Guerra, known by his friends and fellow employees simply as "Freaks," has had a long career at the Ottawa plant, going back to when it was owned by W.C. Wood. He's recognizable out on the floor from his signature mohawk hairstyle.
"My job here is group lead for the paint line. I've been here since 1995. I'm one of the old school people who made the transition from W.C. Wood to Whirlpool, and I was one of the first ones to get called back to my old job."
When the company went bankrupt in 2009, they were one of the largest employers in the county, employing more than 400 people, all of whom were suddenly out of a job. Whirlpool Corporation bought the facility in December of 2009, upgraded and restarted the freezer line in January of 2010, and then asked former employees to come back to work at the factory.
"I remember how it felt to get called back," Guerra says. "It still puts a smile on my face to this day."
He says the atmosphere at the plant changed under Whirlpool, becoming more collaborative.
"I think the change got everybody working together more," Guerra says.
In addition to those "old schoolers," there are newer employees as well. Mike Banks started out as a temp at the Ottawa plant and worked his way into a permanent position. He's been on the job for four years.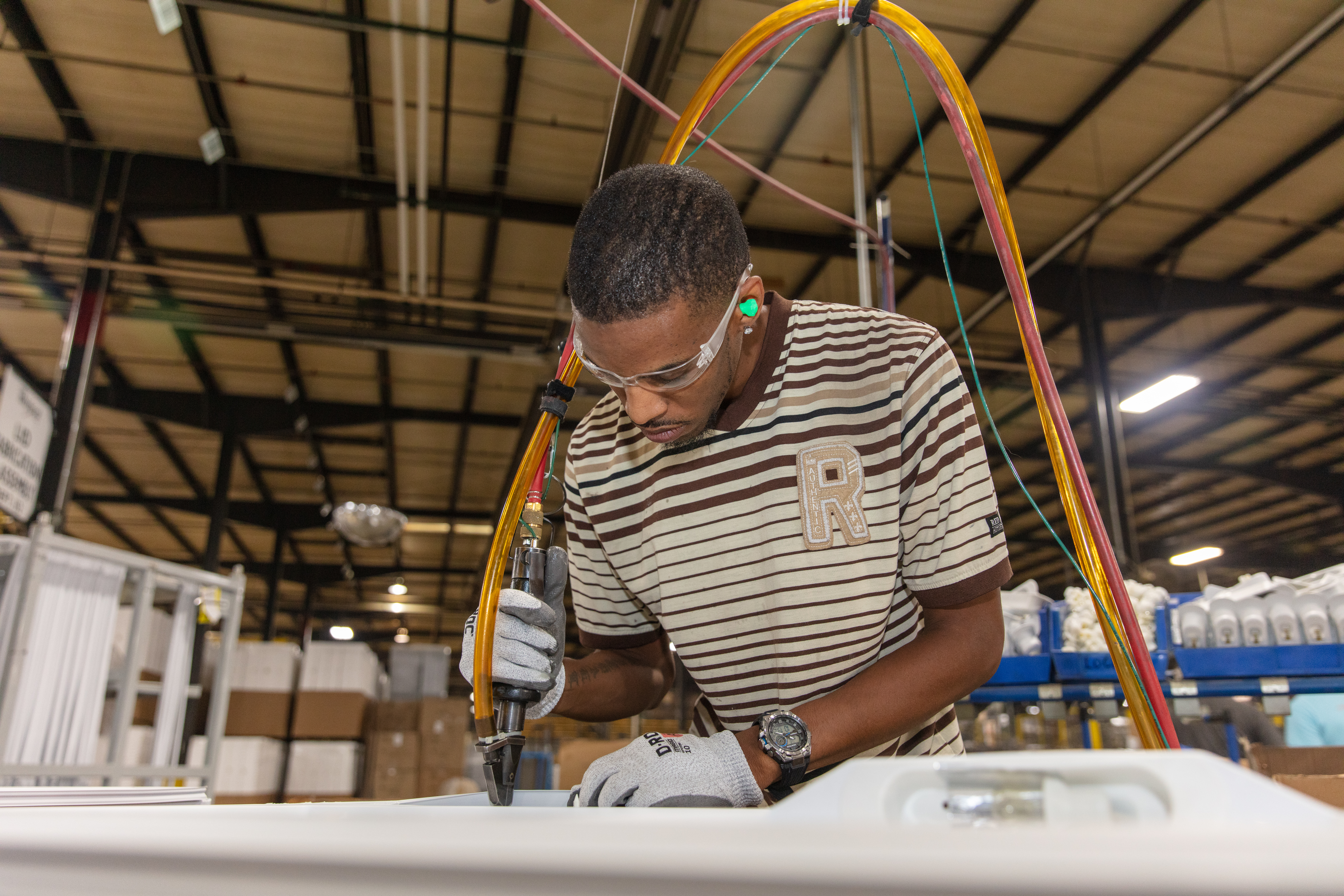 "The thing I love most about this job is opportunity. I saw a lot of that here, and I get to work with really good people. I think my career is going in a good direction."
Banks worked in factory environments before for more than 13 years, but says Whirlpool is much different.
"Honestly, this is the best factory I've been in so far," says Banks. "Right now I'm utility, so every day can be different for me. When I first came here, I was reluctant to try and move up, but I talked to a lot of people and they helped build me up and gave me the courage to try. So, that's when I became a utility person, and I learned a lot by doing different jobs. Now, my goal one day is to become a lead or maybe even supervisor."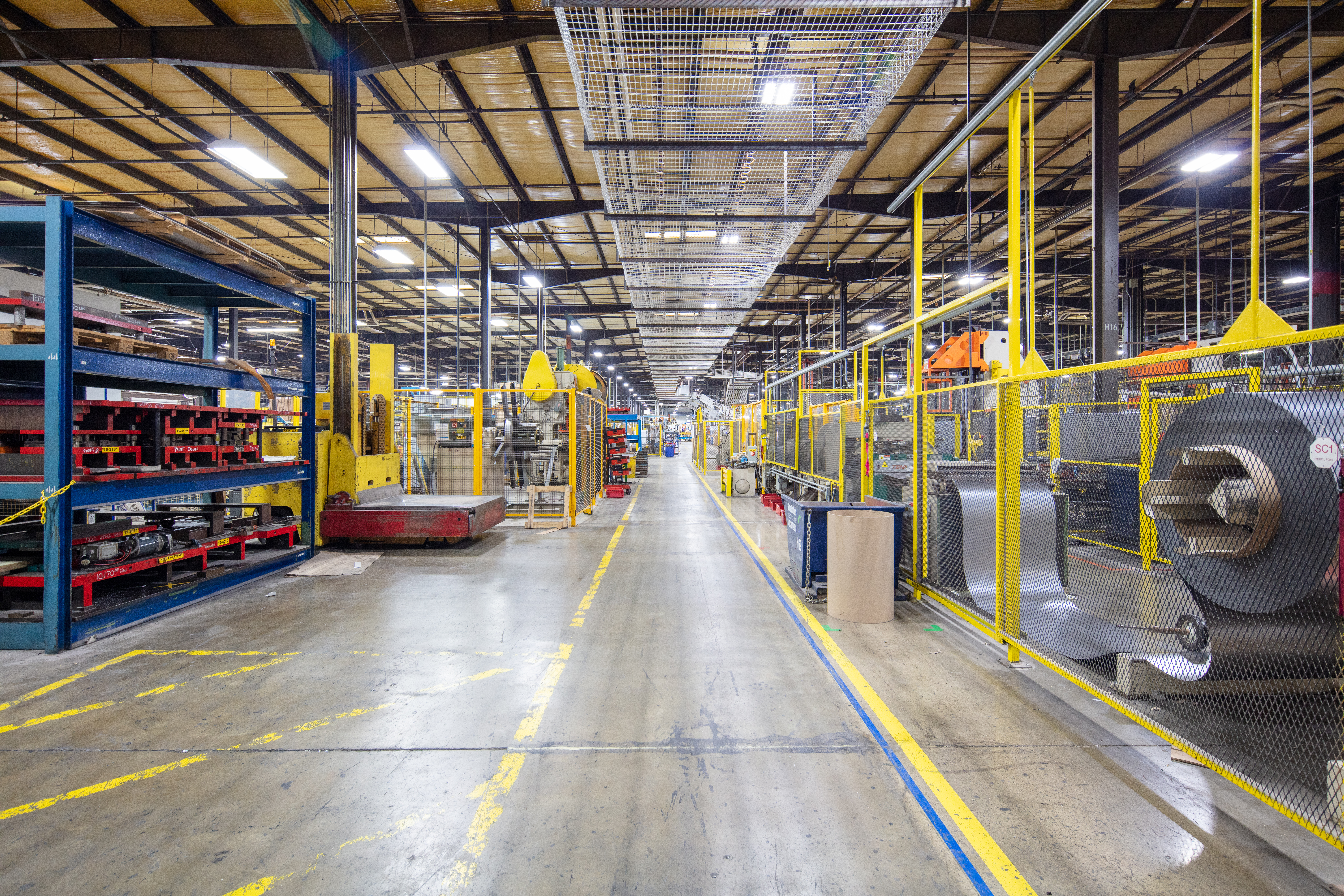 Banks was working a job in fast food before he came to the Ottawa plant. He wanted a better life for his two daughters, aged three and seven, one of whom has cerebral palsy. His wife, who he calls "super mom," stays home with them.
"Somebody recommended to me that I come and work here, and I figured I'd give it a try," he says. "Immediately, the people made me feel comfortable and the money was much better. I was given a chance. I knew right away that this was the place for me. It's been life-changing. Now, I have a good job, I'm living in a beautiful place out in the country, and have a good life."