From 'Home on the Range' to 'Home of the Range'
Tulsa, Oklahoma has reinvented itself several times during its history. Once called "The Oil Capital of the World," today, only a small portion of the once-famed oil operations from the early 1900s still remain. Before the oil boom, the Oklahoma Territory was originally opened for settlement through races called "Land Runs." In 1889, thousands of hopeful pioneers made their way to the territory to participate in these dramatic races for land, which started with the crack of a gunshot.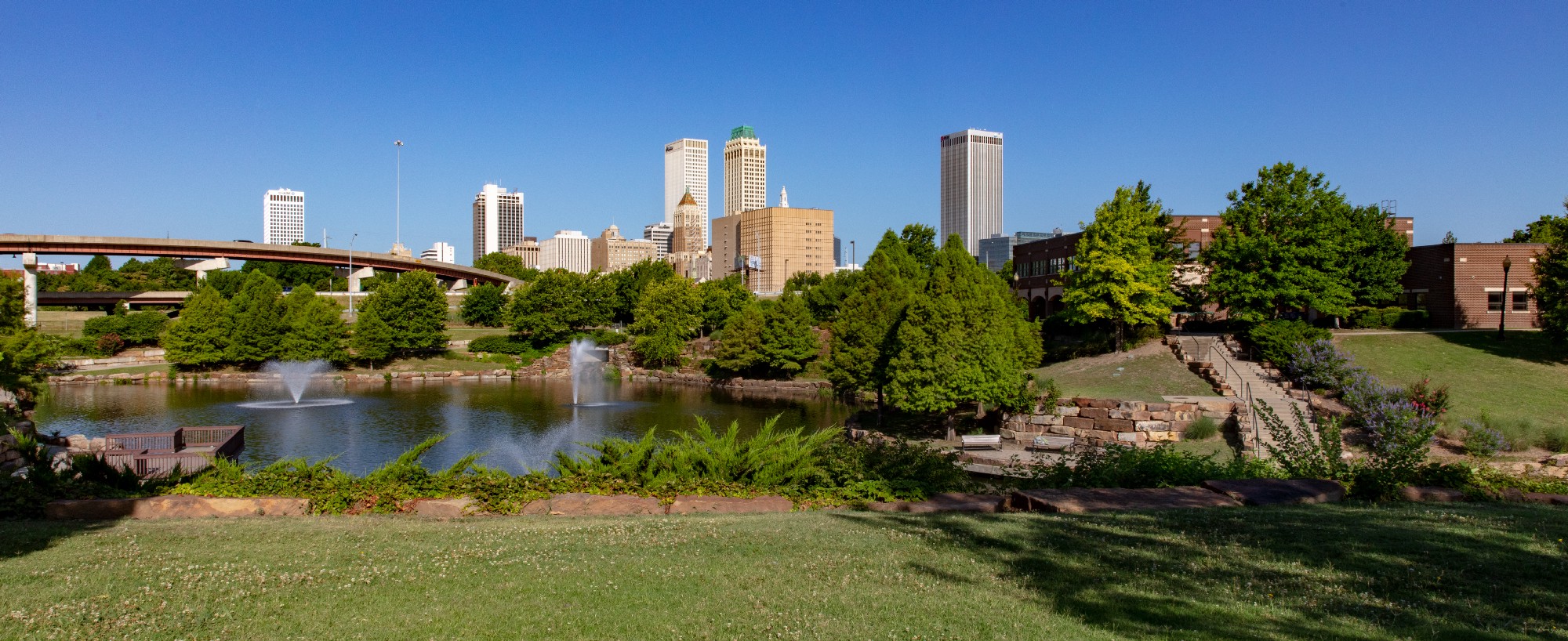 The Tulsa, OK skyline
Even earlier in its history, the territory where Tulsa now rises out of the plains was set aside for use by several tribes of Native Americans. Descendants of those tribal members still reside there. One of them is Cindy Turley.
"I've lived in the Tulsa area all my life," she says. "I'm part Cherokee and Choctaw. I'm also adopted Kiowa." She describes Tulsa as quite diversified. "You can find a wide range of ethnicities here. There's a Hmong community, Germans, as well as Native Americans."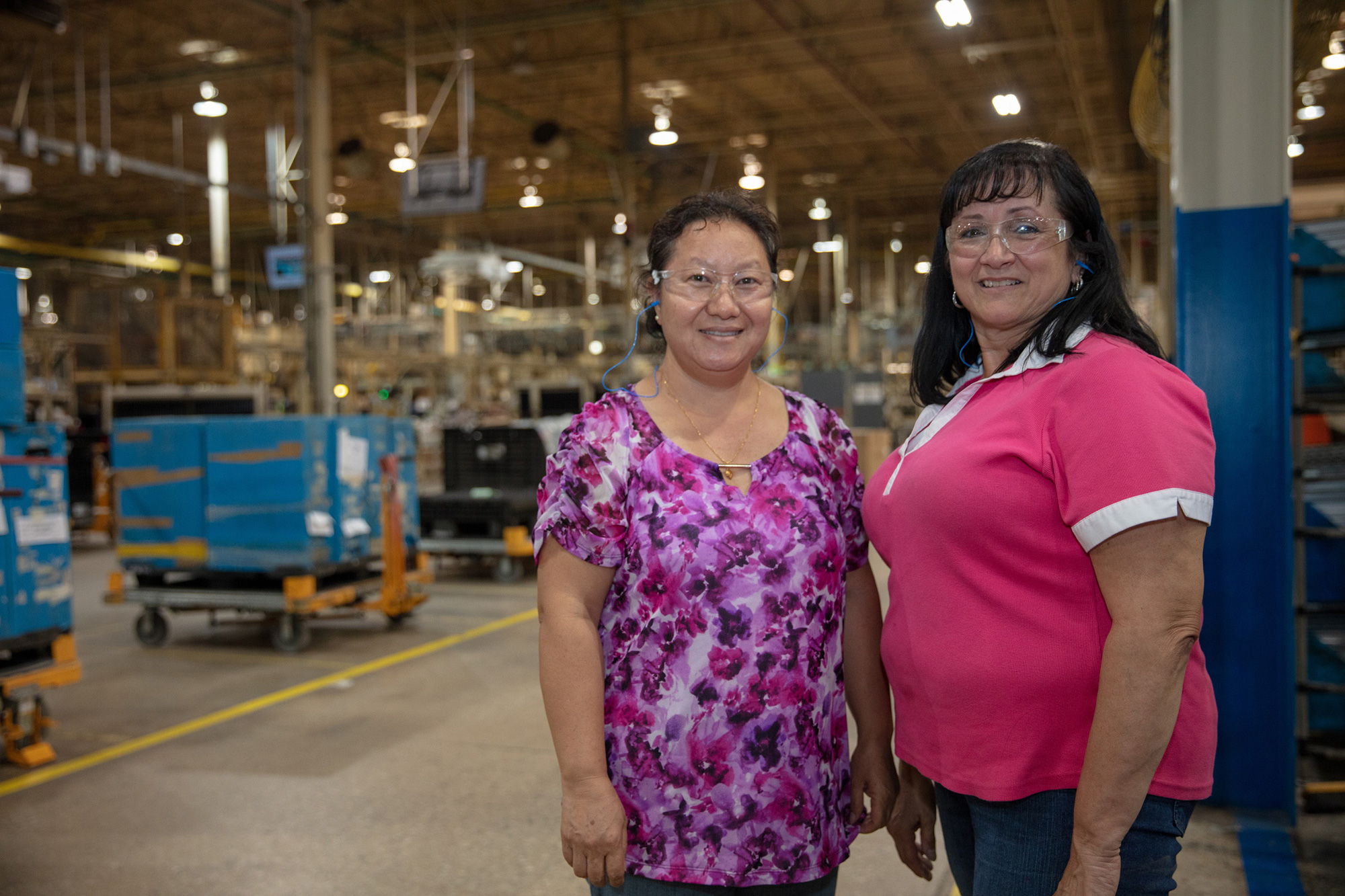 Cindy Turley and her friend and co-worker Vang Vang
Tulsa's diversity seems to be tied to its identity. "The diversity is interesting because you get to learn about different cultures," says Turley. "One of my best friends is Hmong, so we talk about traditions. I've learned a lot about her culture and she's learned a lot about mine."
The ties to her Native American heritage run deep. "My family goes to Pow Wows every weekend," says Turley. "I also sew and make clothes and do bead work. I make quilts. We've gone as far as Arizona and Minnesota to go to Pow Wows."
For anyone wishing to learn more about the early culture of the region, the Gilcrease Museum, located northwest of downtown Tulsa, Oklahoma, houses the world's largest, most comprehensive collection of art of the American West.
Driving through the meandering roads of the area's countryside, it's apparent that there's still a lot of open range. It's not unusual to see grazing cattle or horses, and it's still possible to catch a rodeo while in town.
"There's a lot of different activities here," Turley says. "Tulsa and Barstow are big on the arts. There's Woolaroc—that's a weekend resort with buffalo, elk, deer—and they've even got zebras out there. A little farther north, near Pawhuska. there's a wildlife prairie reserve. It's thousands of acres, and they have more than 2,000 buffalo that roam freely."
Turley has been a Whirlpool Corporation employee for 22 years at its Tulsa plant, which makes a variety of ranges. "I enjoy working with my teammates," she says. "My goal is to make us more efficient, help everybody, and have fun while we're doing it. It's satisfying to make good products and keep our customers happy. We like working for a big name company and having a good job to come to every day."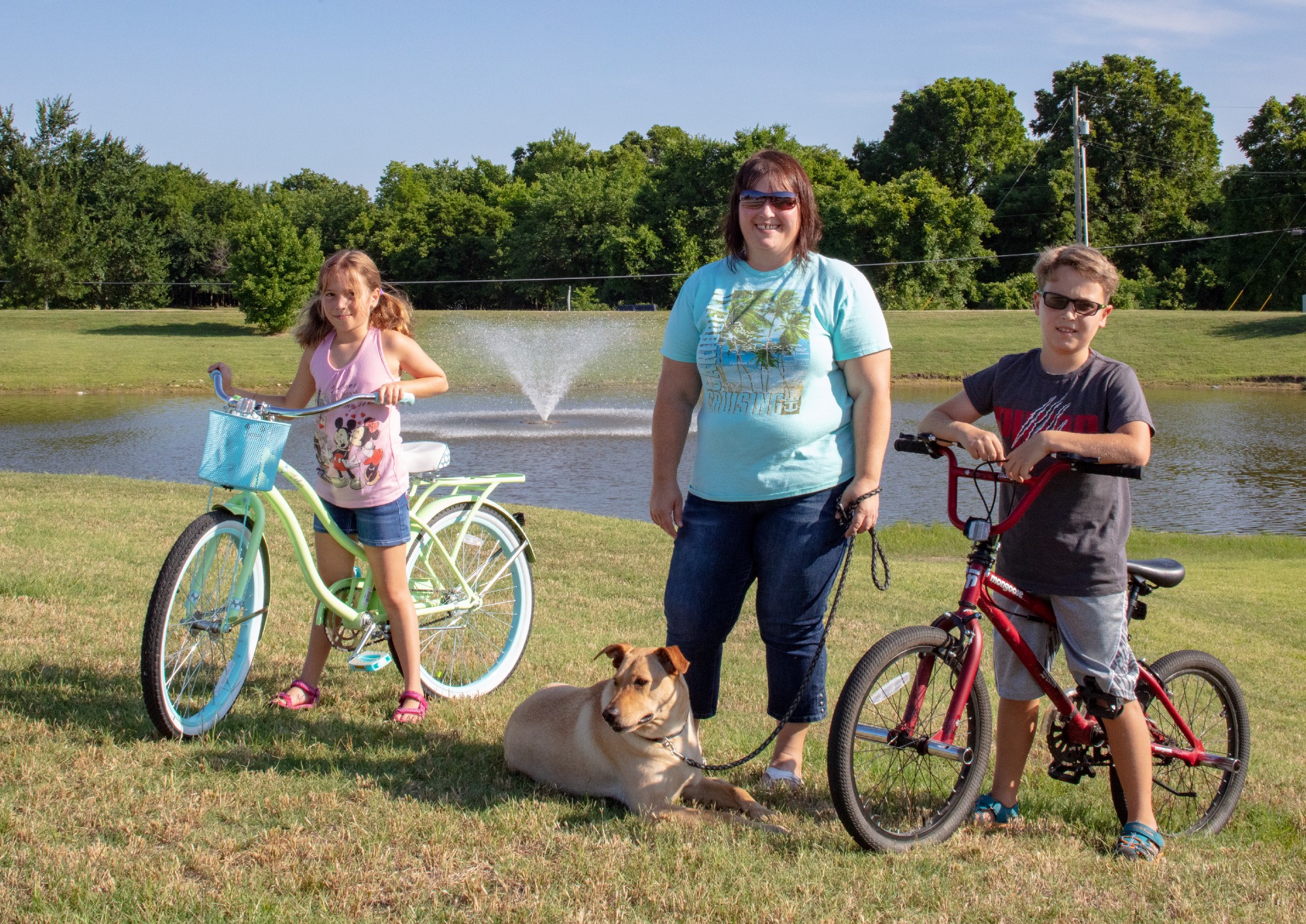 Vanya Neykova and her children on a walk near their home
Vanya Neykova has worked at the Tulsa plant for 13 years. "That's also how long I've been in the United States," she says. "I come from Southeast Europe; from Bulgaria." Neykova is a team leader at the plant.
"The more variety, the more we are accepted here," says Neykova. "I barely spoke any English when I first started. It was hard. It took two years of ESL classes to feel comfortable and to be able to communicate with others. Once I was comfortable with English, it allowed me to be able to speak freely."
"There were people who helped me, so I really appreciated that," she says. "Every part of the plant has a team. Each team has its own dynamic. All the teams here pull together to get the job done. Being friendly and being there to help each other out makes all our jobs a little easier."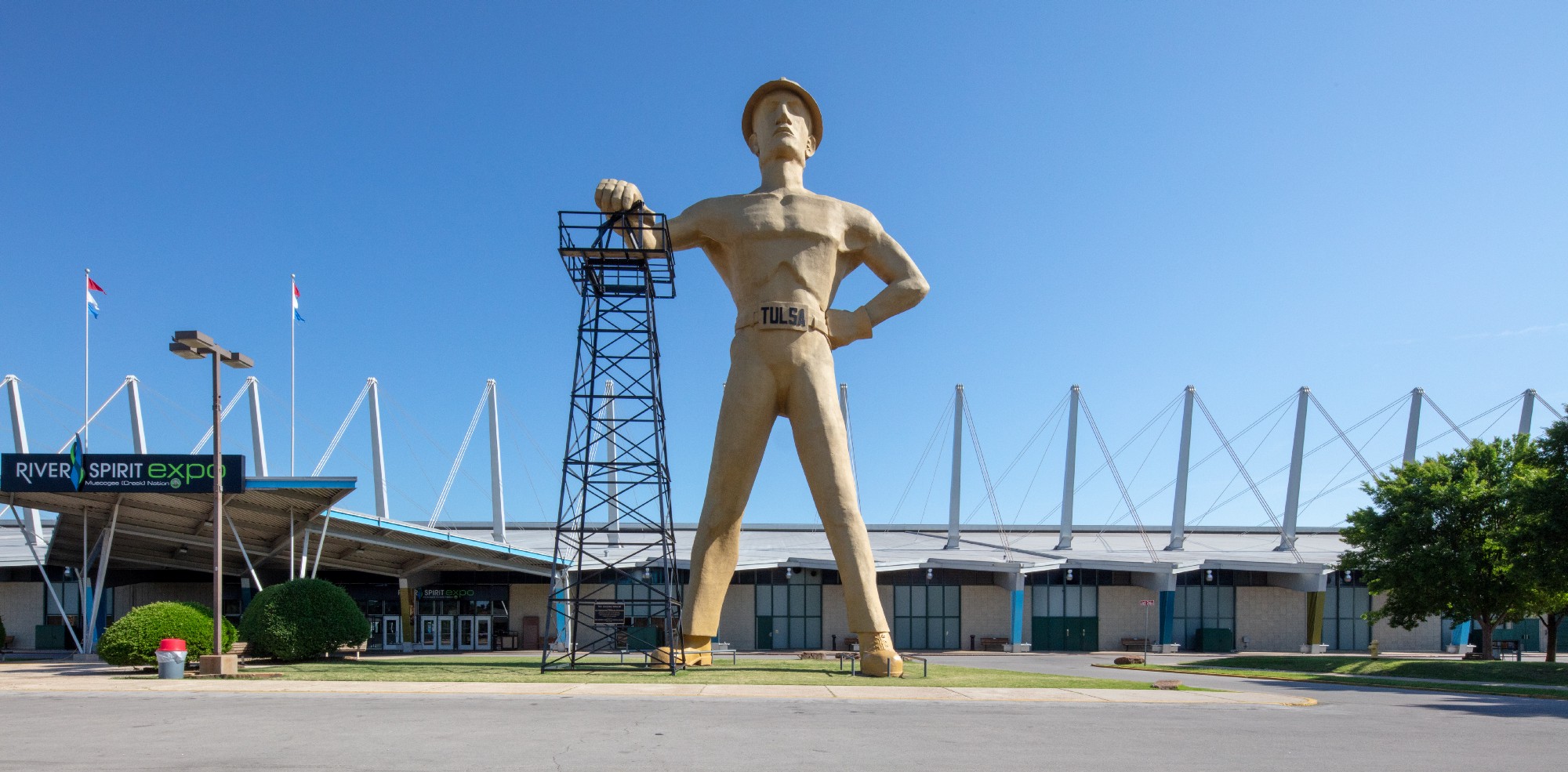 The 75-foot tall, 43,500 lb. "Golden Driller"
Team Leader in the Materials Department, Eric Williams, has worked at the Tulsa plant for 18 years. "I've lived in the Tulsa area pretty much all my life. I live in a smaller town just north of Tulsa called Sperry."
Williams' mother is also an employee at the plant, and the one who encouraged him to take his first job with Whirlpool Corporation after high school.
Downtown Tulsa
Williams explains their plant slogan, "Tulsa Strong," in easy to understand terms. "It's all about good communication, working together, and helping out others," he says. "I try to do these things every day with my team and pass along those values to them."