Global
World's Most Admired Companies
FORTUNE magazine (8th consecutive year)
2018 World's Most Ethical Companies®
The Ethisphere Institute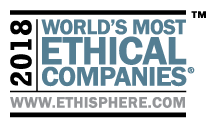 Whirlpool Corporation was recognized by the Ethisphere Institute, a global leader in defining and advancing the standards of ethical business practices, as one of the 2018 World's Most Ethical Companies.
North America Region
EPA SmartWay® Excellence Award, Shipper Category
Digital Edge 50 Award – IDG's CIOy
Three 2018 CES Innovation Awards

Smart Home Category

Whirlpool Smart Appliances in Fingerprint Resistant Stainless Steel
Whirlpool Smart Over the Range Microwave with Scan-to-Cook Technology

Software and Mobile Apps Category

Yummly 2.0 ingredient recognition and connected recipes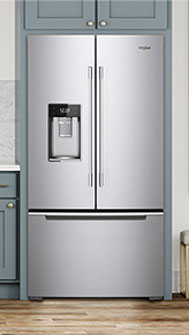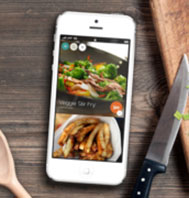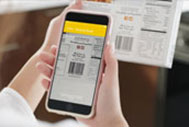 Latin America Region — Mexico
Nuevo León, México, Whirlpool plants were recognized by PROFEPA (The Federal Attorney for Environmental Protection) for "Environmental Commitment," as well as for being the "First Clean Industry Park" in Mexico.
EUROPE, MIDDLE EAST, AFRICA
Web Marketing Festival and Slovakia CSR Practice of the Year: Italy and Slovakia
Moments Not to Be Wasted
In 2018, Whirlpool EMEA won the Web Marketing Festival award in the category "Digital Food" for its Moments Not to Be Wasted project, the edutainment program within primary schools in Europe, aiming to raise awareness of the social and environmental value of food and the importance of not wasting it. The program also earned Slovakia's CSR Practice of the Year, the nation's most important CSR-related award.
Biblioteca Bilancio Sociale: Italy
Whirlpool EMEA was included among Biblioteca Bilancio Sociale's top companies in Italy for Corporate Responsibility and Sustainability.
Great Place to Work® Best Workplace: Italy, Spain and Portugal
In three EMEA countries, Whirlpool was certified as a Best Workplace.
Top Employer: Europe
Whirlpool EMEA was awarded Top Employers Europe 2018 certification by the Top Employers Institute for its excellence in employee conditions.
LATIN AMERICA REGION – Brazil
Great Place to Work – GPTW Women
In 2018, Whirlpool was recognized as one of the best companies for women to work. The award also highlighted the company in the Inclusion category.
Exame Magazine
Whirlpool was named one of the Most Sustainable Companies in the Electronics category and Best Company in the Sustainability Governance category. Exame award is one of the most recognized and respected awards for sustainability in Brazil.
Expressão de Ecologia Award
Whirlpool was honored in the Environmental Management category, recognizing initiatives related to WCM.
LATIN AMERICA REGION – Argentina
Whirlpool received a special mention by CEADS (Consejo Empresario para el Desarrollo Sostenible) for the project "Reciclando Hogares Urbanos" (Recycling Urban Homes) with Habitat for Humanity.