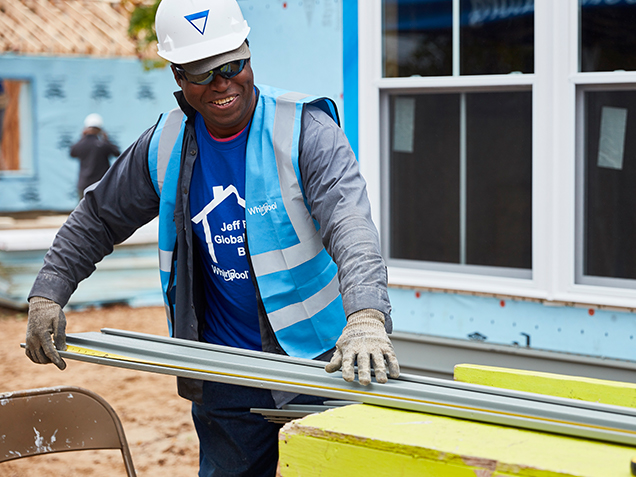 Community
Relations
Whirlpool Corporation is proud to be a part of the communities in which we do business. At the very core of our Culture of Responsibility is the recognition our company and volunteer efforts should be in constant pursuit, even if in a small way, to help improve the lives of others so they may fully pursue their own dreams and passions.
A Culture of Responsibility
Our holistic approach is to assist organizations that strive to improve the basic human need of health and wellness for citizens and community alike. Individuals with access to the health and wellness support they need are best able to invest in themselves to be a part of a growing community.
Once the foundation of meeting the needs for health and wellness is firmly in place, we focus on safe and affordable housing for everyone and not just a few. Housing creates a safe environment conducive to learning that results in young people with better tools to succeed and the ability to become a vital part of a community that gives back.
This chain of caring creates stable neighborhoods that offer the employment and quality of life amenities that are the bedrock of inclusive and thriving communities.
We are committed to maintaining strong, lasting connections in these communities. We share in the responsibility of working with partner organizations to focus on the unique needs that fall within our Collective Impact Model to best create individual growth and shared opportunities that are at the very core of good communities.
Health & Wellness
Cook for the Cure®
A partnership between KitchenAid and the Susan G. Komen Foundation, Cook for the Cure® provides an avenue for KitchenAid consumers to raise funds and awareness in the fight against breast cancer. Pink products, celebrity chef auctions and home-based fundraising events have helped KitchenAid leverage the passion of our consumers and raise more than $10.7 million over the past 15 years.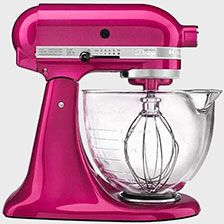 Moments Not to Be Wasted
Moments Not to Be Wasted is the Whirlpool EMEA edutainment project designed to raise awareness of the problem of food waste and the need for responsible and informed consumption. In 2018 we launched the second edition of the program involving more than 900 schools and 640,000 students, teachers and families in Italy, Poland and Slovakia. The initiative is centered in primary schools. We provide a dedicated educational kit that includes guidelines and materials designed to stimulate students' creativity and get them thinking about antiwaste action. Schools "virtuously" compete in an educational contest by presenting photos, videos and drawings of their best ideas. In conjunction with the initiative, Whirlpool EMEA also made a donation to ActionAid to support projects combating hunger, poverty and social inequality worldwide.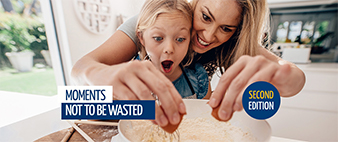 Fresh Thinking for Forgotten Food
In 2018 Hotpoint in EMEA launched the Fresh Thinking for Forgotten Food campaign to encourage better food habits. In Europe 88 million tons of food goes to waste each year — and more than half of that waste occurs in the home. Featuring British chef and restaurateur Jamie Oliver, the Fresh Thinking campaign employs advertising, social media engagement and live events to demonstrate how individuals and communities can take action to reduce food waste. Techniques include turning 'forgotten' food into delicious dishes, as well as making simple changes throughout the daily food journey, from purchase to prepping, preservation and recycling. As part of the campaign Hotpoint launched the Fresh Thinking Café in London, serving delicious dishes inspired by the most commonly wasted foods in European households. All proceeds are donated to FoodCycle, a charity fighting food waste, food poverty and loneliness.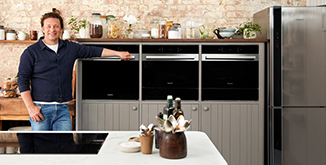 Housing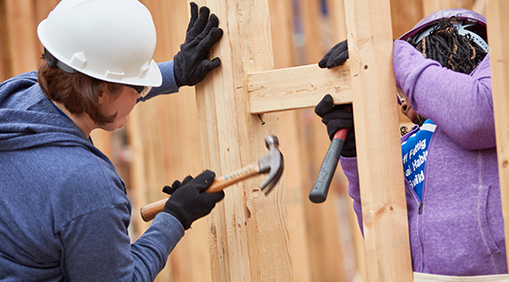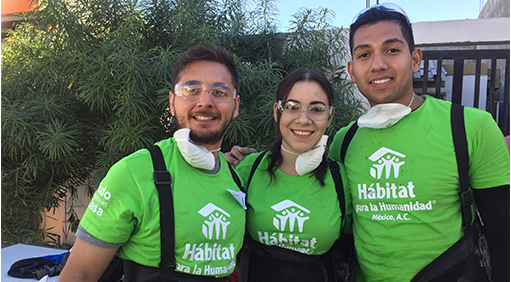 Habitat for Humanity®
Whirlpool supports the work of Habitat for Humanity around the world through product donations, financial contributions and volunteerism. During our more than 19 years of partnership with Habitat, Whirlpool has developed active programs in more than 45 countries, with total cash and in-kind donations totaling more than $107 million. In the United States and Canada, the company has donated more than 197,300 ranges and refrigerators to new Habitat homes serving more than 104,000 families. Additionally, Whirlpool has donated more than 42,000 products to Habitat ReStore retail outlets. We have engaged thousands of employee volunteers, sponsored nearly 190 homes and donated products to more than 76,000 Habitat families in Europe, Middle East and Africa.
In August 2018, Whirlpool provided approximately 75 volunteers, as well as financial support, for the Habitat for Humanity International Jimmy & Rosalynn Carter Work Project held in Mishawaka, Indiana. The project, just a few miles from our Benton Harbor, Michigan, global headquarters, built nearly 30 homes in a single week. In advance of the project, Whirlpool hosted a celebratory dinner to welcome home the families who would soon be moving into the houses under construction.
In the Latin America region, Whirlpool Argentina supports Habitat for Humanity International's Recycling Urban Homes Project, which addresses the needs of families living in extreme poverty in the inner city of Buenos Aires. Many of these families are headed by women, including immigrants from neighboring countries and the poorer provinces of Argentina, and are unable to rent because of a lack of viable housing options. The Habitat project rehabilitates abandoned buildings into affordable apartments that match the city's urban fabric. The buildings are purchased and developed with a mix of loans and grants.
EDUCATION
Boys & Girls Clubs of America
Nearly a decade ago Maytag brand began to team up with Boys & Girls Clubs of America as part of a commitment to youth and communities. The partnership recognizes and promotes the values of dependability among youth served in Clubs through the creation of the Maytag Dependable Leader Awards. The program supports the Clubs in their work of helping young people succeed for life. To date, Maytag brand has donated more than $7 million to help enable young people who are in the greatest need achieve great futures as productive, caring, responsible citizens.
First® Robotics
At our global headquarters, Whirlpool Corporation is a proud sponsor of FIRST® Robotics, providing local teams with challenge grants, materials and supplies, including Gladiator GarageWorks tool chests. Our employees spend thousands of volunteer hours coaching and mentoring high school youth to encourage their interest in science, technology, engineering and math, as well as careers in manufacturing.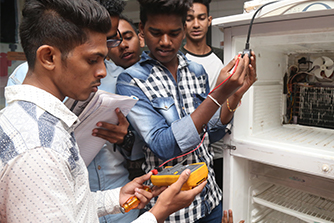 Care Counts Program
For too many children, a lack of access to clean clothing can be a significant barrier to school attendance and, ultimately, their educational achievement. Often, teachers and school administrators step forward to help students by laundering and purchasing clothing for them. In 2016 Whirlpool brand launched an initiative to address this complex issue. The concept for the Whirlpool Care Counts program is to reduce excessive absenteeism by installing washers and dryers in select schools in underserved areas in the United States. Administrators and teachers washed laundry for children in need. The initial pilot found a strong correlation between laundry usage and student attendance rates. In fact, the most at-risk participants in the Care Counts program averaged almost two more weeks of school attendance than in their previous year, and attendance improved for more than 90 percent of participants. Based on the positive results of the initial program, Whirlpool brand expanded the program into additional school districts in 2017 and 2018.
Thriving Communities
Instituto Consulado da Mulher
In 2002, Brazil's Consul brand founded the Instituto Consulado da Mulher to improve and empower the lives of socially vulnerable women in Brazil. The program leverages our global presence to help eradicate poverty and promote gender equality. Our reach and resources are used to support small business cooperatives designed to develop the entrepreneurial and employment skills of low-income women, while also providing their families with a steady income. To date, more than 35,000 women have benefited from the program. In 2018 we directly or indirectly assisted 4,845 people.
To address the substantial migration of refugees to the city of Manaus, Consulado da Mulher and the United Nations High Commission for Refugees (UNHCR) jointly conducted the first round of talks on the theme "Principles of Entrepreneurship" in May 2018. The discussion was attended by 20 women, with the objective to spotlight the role female entrepreneurship can play in the labor market. Subsequently a 12-month project is being developed in which Consulado da Mulher is assisting five refugees who are already producing food products and selling in the streets of Manaus. They are being trained on principles of financial management, how to access the Brazilian market and how to align with local customer preferences, as well as receiving seed capital to invest in their business.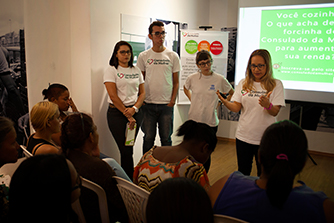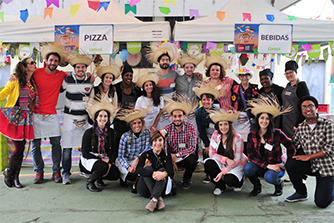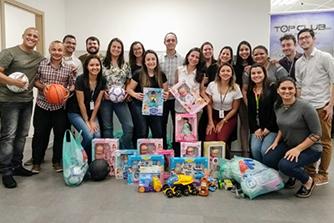 #PlasticLess and a New Plastic-Free Commitment
During 2018 Whirlpool EMEA joined #PlasticLess, an ambitious project to reduce marine plastic pollution promoted by LifeGate, the main platform for sustainability issues in Italy. Ocean plastic waste represents an emergency: 731 tons of plastic waste are dumped into the Mediterranean every day, an amount which could double by 2025.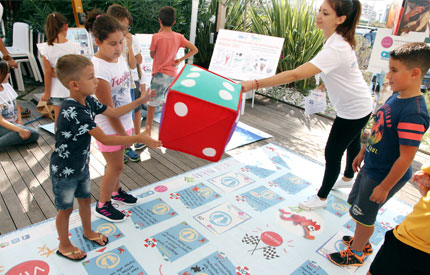 The project aims to collect plastic waste from Italian seas using innovative devices installed in the waters of ports and marinas. The program also promotes a circular economy model designed to reduce, reuse and recycle waste.
Whirlpool EMEA has purchased and installed in Italian ports our first two Seabins — innovative devices designed to collect plastic from ocean waters. The Seabins work around the clock, 365 days a year, to collect over 500 kilograms of waste annually. The devices capture material ranging in size from plastic bottles to microplastics measuring only 2 millimeters in diameter to microfibers so small they are invisible to the naked eye.
Our commitment to reducing plastic pollution goes farther: in 2018 when we went plastic-free in our EMEA headquarters and Portugal office, removing any form of single-use plastic. We evaluated alternative solutions that are more eco-efficient, such as biodegradable plastics like polylactic acid (PLA) and pulp, as well as durable materials. New, enhanced water dispensers help us prevent over 3,000 kilograms of waste production and about 5,000 kilograms of CO2 eq emissions every year.
United Way
Whirlpool partners with United Way across the U.S. to fund hundreds of organizations and causes within our communities that focus on education, income, health and basic needs. Our current and retired employees participate every year in raising funds for local United Way campaigns in their respective locations. The Whirlpool Foundation offers a dollar-for-dollar match on contributions made to these campaigns. In 2018 the campaign raised more than $3 million and provided hundreds of volunteers who seek to change lives and strengthen communities through service, collaboration and impact.
Partnering With Instituto Alcoa
In 2018 Instituto Consulado da Mulher established a partnership with Instituto Alcoa, the largest mining company in Brazil, which donated $100,000 to support local teams in São Luis do Maranhão to implement a program with local "nano" entrepreneurs. São Luis, located in northeastern Brazil, in 2016 was the state with the largest number of residents in extreme poverty. To date the project has benefited more than 60 entrepreneurs from rural areas, building capacity to manage their businesses. The top 10 entrepreneurs will also have access to investment to improve their enterprises.
EMEA Community Day
In 2018 Whirlpool EMEA organized the first-ever EMEA Community Day to take volunteerism to a whole new level. More than 500 employees from 10 countries in EMEA, (Belgium, UAE, France, Italy, Morocco, Poland, Portugal, Slovakia, Spain and the U.K.), dedicated a working day to support the communities where we operate. More than 4,000 hours of volunteer time were contributed to more than 25 local nonprofit organizations to support activities such as providing food assistance, supporting the disabled and engaging with children and the elderly. As part of their volunteer actions, Whirlpool employees cleaned houses and rooms, collected and packed food, played with children and helped older people with their daily activities.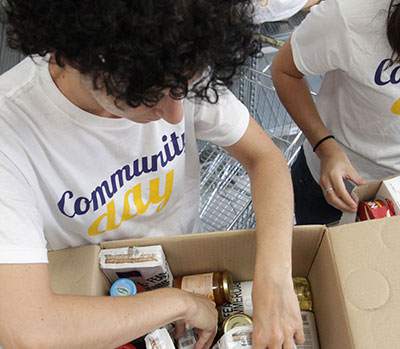 Waste Diversion in Brazil
As part of the renovation of our plant in São Paulo, Brazil, in 2018 we partnered with AAPAIS, an Environment Pact and Social Inclusion Association, to dispose of old furniture in an environmentally responsible manner. Whirlpool donated more than 850 items, including cabinets, tables, chairs, roof tiles, sofas and appliances. AAPAIS organized a craft workshop to refurbish and reuse most of the items, creating new furniture to sell and raise money for their programs. More than 20,000 Brazilian Reals ($5,270 USD) was raised by this initiative.
Hershey's and Gerando Falcões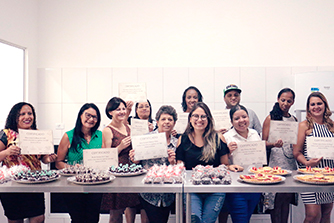 Gerando Falcões is a nongovernmental organization created to provide professional training to people in the most vulnerable areas of São Paulo State, in Brazil. In 2018 Consulado da Mulher partnered with Gerando Falcões and Hershey's brand to build and equip a kitchen where 20 men and women from the city of Poá would be trained in cooking and food preparation using chocolate. Of those participating, 12 decided to create a business, selling the products they learned how to prepare during the program. Consulado da Mulher worked with each new business owner to guide them on product pricing, managing their finances and how to market their products.
Univille
Univille is the leading university in Joinville, home to Whirlpool's largest manufacturing site in Brazil. Consulado da Mulher was invited by the university's design professors to participate in a project where each student would "adopt" a nano entrepreneur to help develop their branding and product packaging. Third-year students spent an entire semester getting to know the entrepreneur and their business. The project has benefitted 25 women, who have been able to market their businesses in a more professional and successful way.